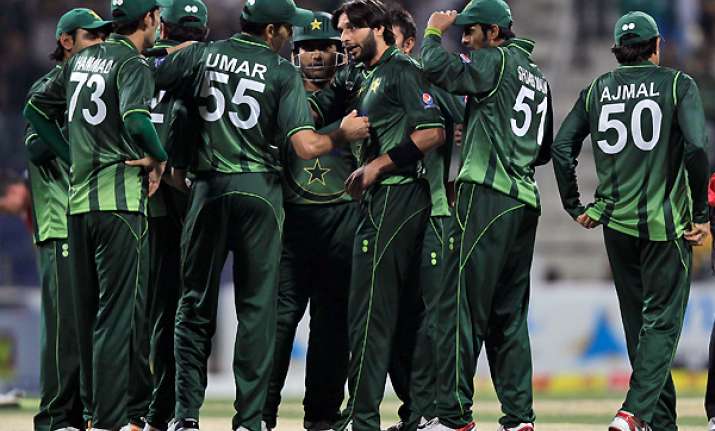 Dubai, Mar 8: A rule requiring neutral umpires at international matches could be suspended to facilitate a proposed tour of Pakistan by Bangladesh, an International Cricket Council committee said Wednesday.

Pakistan has not hosted international cricket since gunmen attacked the Sri Lanka team at Lahore in March 2009 and the team has since played home matches in the United Arab Emirates.

Bangladesh is keen to be the opposition for the Pakistan team's return home next month and the ICC Chief Executives' Committee says allowing umpires from the two countries would overcome any ICC concerns for the safety of neutral officials.

"The CEC regarded this as an exceptional circumstance in which the appointment to matches of non-neutral match officials could be justified but stated clearly that it should not to be regarded as a preferred option or precedent if the dispensation were to be granted," ICC Chief Executive Haroon Lorgat said in a statement.

The committee reaffirmed that it was the participating countries, not the ICC, which would determine whether a particular tour takes place.

Lorgat sent a letter to the Pakistan and Bangladesh cricket boards on Monday stating the ICC's position after Bangladesh Cricket Board president Mustafa Kamal said Sunday he would approach the ICC for approval to tour Pakistan.

Pakistan has proposed playing either three one-day internationals or two ODIs and a Twenty20 in April. Lahore and Karachi are most likely to host the matches.

In other matters, the committee also recommended that the ICC board approve several measures regarding Twenty20 cricket.

It called for expanding the 2014 ICC World Twenty20 tournament in Bangladesh to 16 teams. It also recommended allowing three additional Twenty20 internationals in the year in which the ICC World Twenty20 is being played. Currently, regulations allow for a maximum of 12 for each full member.