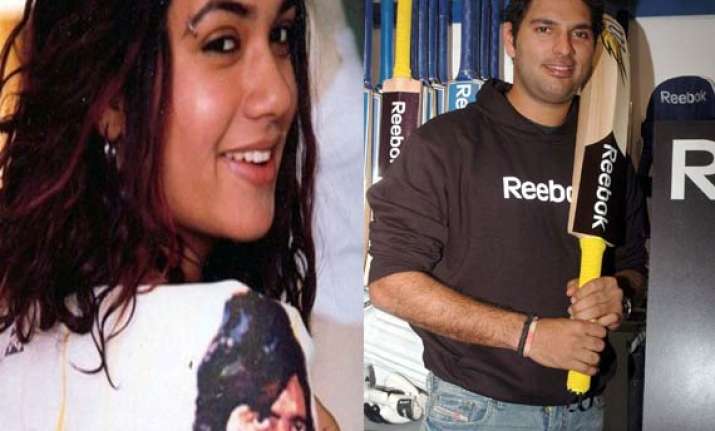 New Delhi: Love affairs between cricketers and Bollywood actresses and models are now common. But there's always something new brewing between the cricket lawns and the movie studios. After being single for a long time, cricket's poster boy Yuvraj Singh has found love again in the glamorous lanes of Bollywood.
Despite his ordinary run with the bat in
IPL
7 while playing for RCB, is linked with his stylist Leepakshi Ellawadi by a Mumbai-based publication.
Know more about his latest love craze