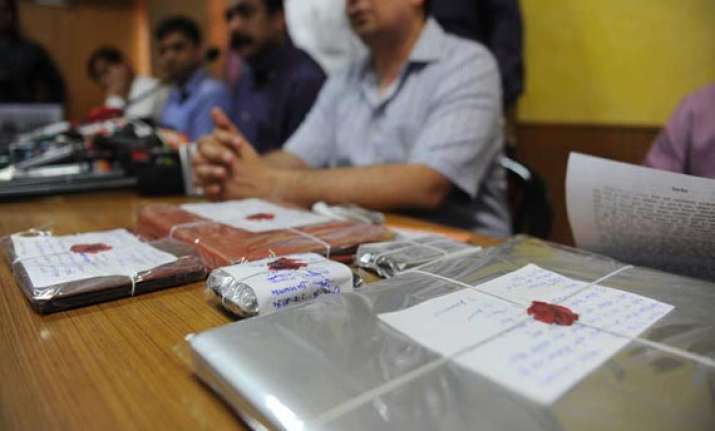 New Delhi, May 19: The Enforcement Directorate is likely to begin a money laundering probe into the recent allegations of spot-fixing in the ongoing IPL tournament.  
The action under the Prevention of Money Laundering Act (PMLA) would be done after going through the FIRs filed by both Delhi and Mumbai police recently, ED sources said. 
The Indian Premier League was dealt a massive blow when the Delhi police arrested India pacer S Sreesanth and his Rajasthan Royals teammates Ajit Chandila and Ankeet Chavan on Thursday for indulging in spot-fixing in at least three IPL matches as per arrangements with bookies.  
According to the sources, the agency may also probe the 'Hawala' transactions allegedly made in this case under the provisions of forex laws.
The ED, which maintains a dossier on dealers who are suspected to be dealing in hawala money, has already started scanning operations of suspected hawala operators and dealers in big cities like Delhi, Mumbai, Bangalore and other places.  Instances like spot-fixing not only contravene forex laws but also could result into money laundering crimes, they said.  
The ED conducts probe into hawala (illegal way of transacting big sums of money) dealings under the provisions of the Foreign Exchange Management Act. 
Initial probe inputs in IPL spot-fixing case point that this illegal channel of money routing could have been used to make payments and push illegal cash between bookies and cricketers.