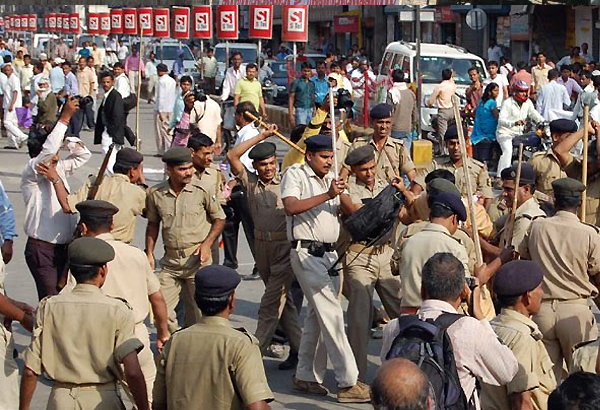 Indore, Aug 27:
Police on Sunday resorted to a mild lathicharge to disperse two groups of supporters owing allegiance to
Jyotiraditya Scindia
and Kailash Vijayvargiya, heading the two rival groups contesting the Madhya Pradesh cricket association elections.
The lathicharge took place outside the Holkar stadium, while polling was in progress inside.
The two groups began to shout slogans vociferously within a restricted radius of 200 metres. Police requested both the groups to disperse, and later resorted to lathicharge.
The post for president is being contested by Jyotiraditya Scindia, union minister of state and Kailash Vijayvargiya, state industry minister.
The Registrar of firms and societies had invalidated the membership of 20 members of the association before the polling, but a special bench of MP High Court in a special sitting on Sunday, validated their membership. All these 20 members belong to Scindia's camp.