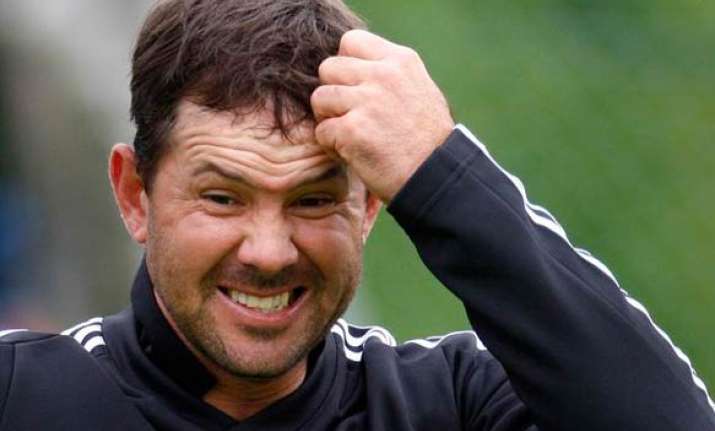 Nagpur, Feb 23: Australia captain Ricky Ponting was today reprimanded by the International Cricket Council (ICC) for breaching the players' code of conduct during their match against Zimbabwe in Ahmedabad on Monday.
Ponting had broken an LCD TV in the team's dressing room after being run out, forcing Gujarat Cricket Association to lodge an official complaint with the Indian Cricket Board (BCCI), which in turn took the matter to the ICC.
Ponting accepted the Level 1 charge and the proposed sanction from match referee Roshan Mahanama, hence there was no need to convene a formal hearing, an ICC statement said.
Level 1 offences carry penalties ranging from an official reprimand to 50 per cent of a player's match fee.
"He was found to have breached clause 2.1.2 of the code which relates to abuse of cricket equipment or clothing, ground equipment or fixtures and fittings during an international match," the release said.
The charge was brought by the chairman of the Event Technical Committee David Richardson on behalf of ICC Chief Executive Haroon Lorgat in accordance with the regulations.
The incident occurred shortly after Ponting was run out for 28 by Chris Mpofu in the 33rd over of the match.
Frustrated with the way he got out, Ponting damaged a television set in the team dressing room by throwing down a piece of equipment which bounced off his kit bag and hit the corner of the TV.
"Ricky knows that his action was in breach of the code, involving a brief moment of frustration. That said, it was clear that the damage he caused was purely accidental and without malice. He apologised shortly after the incident at the ground and immediately agreed to pay for the damage," Mahanama said in the release. PTI