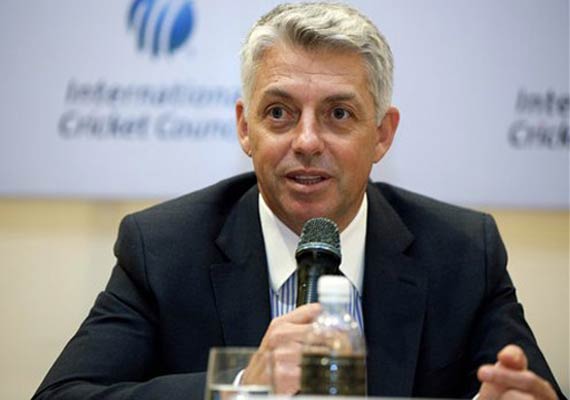 Mirpur: The BCCI might be adamant in its opposition to the Decision Review System but ICC CEO Dave Richardson says the world body is hopeful of changing the Indian stand by first convincing ICC Cricket Committee chief Anil Kumble about the controversial innovation.
"Can Kumble convince the BCCI? First of all, we must convince Mr. Kumble. I'm more worried about them taking part in the debate rather than just sitting outside refusing to even talk about it," the ICC chief executive said during a media interaction here today.
"At the moment, Anil Kumble chairs the ICC cricket committee. He's a member of a working group set up to specifically review DRS and how technology is going to be used in the future. I don't want to put a time limit on it," he added.
He further added, "India hasn't accepted the DRS. How long would it take to convince BCCI? Your guess is as good as mine. I don't think we should limit ourselves to a certain time. BCCI will make up their mind in due course. All that we need to make sure is that they're at least privy to the latest information so that they understand the quality of the technology that is available."
Richardson is also confident that BCCI will play a more active role in the governance of the parent body, now that N Srinivasan is set to take over as the chairman of the ICC board in June.
"As the CEO of the organisation which he (Srinivasan) chairs, I will be having regular meetings with him. What I like about the position is that for the first time, the BCCI will be very much part of the governance structure, playing a full role in developing the strategy going forward. So I am looking forward to working with the BCCI," he said.