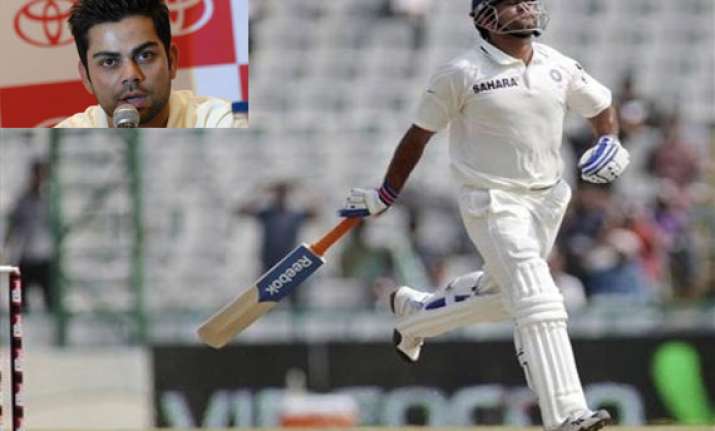 Chennai, Feb 24: Only a few players like Mahendra Singh Dhoni can score a double hundred in a Test match with an amazing strike-rate (nearly 85 percent), feels his younger teammate Virat Kohli.
"His (Dhoni) strike-rate was 87 per cent (84.55) which is quite brilliant. Only a few players are there in the world who can do that," Kohli, who scored his fourth Test century on the day was lavish in praising his captain.
"It was brilliant batting especially coming in at the fall of Sachin Tendulkar's wicket. The way he batted was usual for him and when he is in flow he can hit the ball a mile," the rising star of Indian batting said.