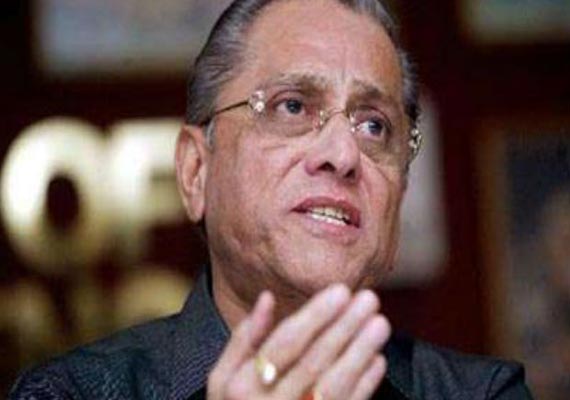 Kolkata, Jul 30: BCCI interim chief Jagmohan Dalmiya is set to be elected unopposed in a straightforward affair at the Cricket Association of Bengal's 82nd Annual General Meeting here tomorrow.
Dalmiya, who faced a contestant in Samar Paul in the last year's AGM, and his entourage have no opposition as the office-bearers are set to be re-elected again to their respective posts.
With the AGM going to be a mundane affair, the presence of former India captain Sourav Ganguly, who will represent his family club Barisha Sporting, has drawn the attention.
Having completed a five-year term, the CAB Board of Trustees will have a new team with former BCCI secretary Gautam Dasgupta as the chairman.
For 73-year-old Dalmiya, this term will add to his reign at the CAB.
Dalmiya is at the helm of the CAB since 1993 except for a 19-month hiatus after he was forced to resign in December 2006 following his expulsion from the BCCI on embezzlement charges during World Cup 1996.
The former ICC president had made a resounding comeback with a convincing victory over incumbent Prasun Mukherjee in 2008 elections.
In the last AGM, Dalmiya for the first time faced an opposition since 2008 when Paul decided to be in the fray.
But it was a cakewalk for Dalmiya beating Paul by 90 votes (104-14).
The CAB has 121 affiliated units.
Office Bearers:
President: Jagmohan Dalmiya. Vice-Presidents: Alok Nandi, Sambhu Nath Poddar, Malay Basu, Subhas Kundu.
Joint-Secretaries: Sujan Mukherjee, Subir Ganguly.
Treasurer: Biswarup Dey.
Board of Trustees: Gautam Dasgupta (chairman), Shibaji Roy, Shivkumar Kalyani, Russi Jeejeebhoy, Samar Kar