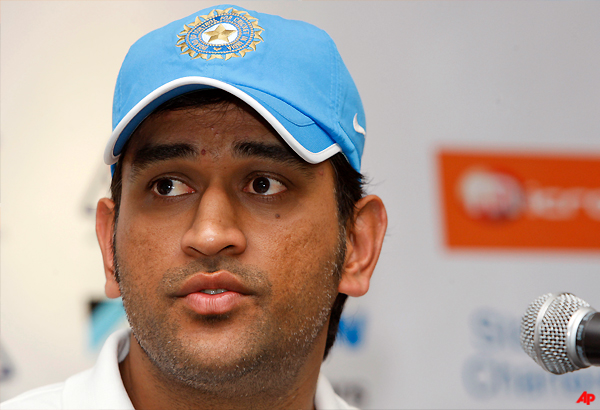 Mirpur, Mar 12: Desperate to restore their battered reputation after the recent debacle in Australia, title holders India would be hoping for a positive start to their campaign in the Asia Cup cricket tournament when they take on Sri Lanka here tomorrow.

The Asia Cup will provide India a chance to make amends for their dismal performance in the triangular series in Australia where they won just three out of eight matches.

After having flopped in two consecutive overseas tours in England and then Australia, Indian skipper Mahendra Singh Dhoni knows the importance of a good start that will hold them in good stead in the regional tournament.

"Over the years the format has changed in the sense now there are four good sides. It is a very short series, and it is very important to start with a positive note because it's not very often that you play in a tournament where all the Asian countries are playing together," Dhoni said.

India are coming into the tournament with just a few changes in the squad that played in Australia with hard-hitting batsman Yusuf Pathan and pacer Ashok Dinda drafted into side, while Virender Sehwag, Zaheer Khan and Umesh Yadav have been 'rested' due to injuries.

The Asia Cup is also an ideal platform for Sachin Tendulkar to record his much-awaited 100th international ton after having missed the feat in the Test series against Australia and the subsequent triangular series.

The tournament will also provide another opportunity to young players like Rohit Sharma, Suresh Raina and Ravindra Jadeja to prove their worth after producing a below-par performance in tough Australian conditions.

Young Virat Kohli, on the other hand, will be oozing with confidence following his impressive showing in Australia, which earned him the post of vice-captain in Sehwag's absence.