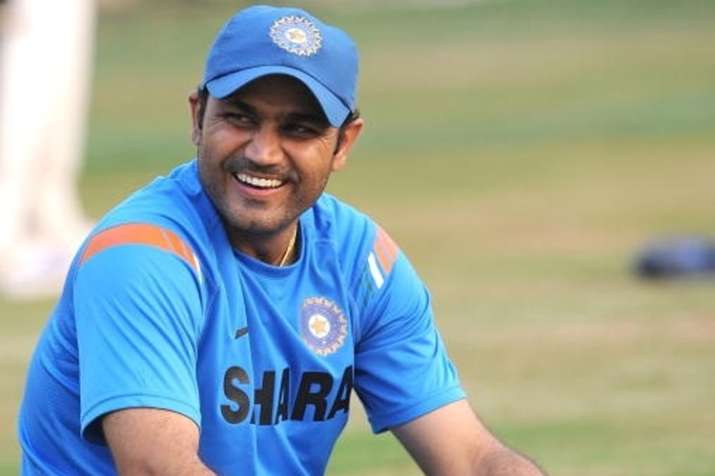 As India face a humble Ireland cricket team in a two-T20I rubber ahead of a tough England series, former India opener Virender Sehwag firmly believes that Virat Kohli and Co should not take the minnows lightly when they take the field in the opening T20I at The Village, Dublin, on Wednesday.
"Playing against Ireland will be a good practice for India ahead of England series. Couple of Irish players can give tough competition to India. India should not take Ireland lightly," Sehwag told IndiaTV during the show 'Cricket Ki Baat'. (Also Read: IRE vs IND 1st T20I Match Preview)
Under the captaincy of Virat Kohli, India will play their 100th Twenty20 International match in Dublin on Wednesday. Sehwag was full of praise for India's performance in the shortest format in the run-up to the 100th game.
"India's journey to the 100th T20I has been impressive as we won the inaugural World T20 in 2007. We defeated the best of world T20 sides in the tournament, where we were considered as underdogs," he added.
The 39-year-old, who was India's first T20I captain in 2006, was of the opinion that India should play their best combination against Ireland, keeping the following England series in mind.
"India should play the same eleven that they plan for the three ODIs and as many T20I against England. The players will get used to the conditions with the help of these two matches," Sehwag said.
Talking about the batting order, Sehwag said the left-right combination of Rohit Sharma and Shikhar Dhawan should open innings for India. "India should open with Rohit and Shikhar, KL Rahul should come at No.3 with Virat Kohli at No.4."
"MS should come after Kohli. Rahul should play in place of Dinesh Karthik as I believe, he can provide depth in batting while playing at No.3," he continued. (Also Read: Rest has benefitted Kohli, says coach Shastri)
Kohli was supposed to play County Cricket for Surrey ahead of India's tour of England but he withdrew due to a neck injury, which he suffered during the 11th edition of the Indian Premier League (IPL) in May.
Sehwag is confident that the Kohli wil come stronger after a much-needed break due to injury. "He played a lot of cricket before IPL and with the injury, he got a much-needed break. I think he'll come stronger as we have seen videos where is batting both the right-handed and left-handed in nets." (Also Read: Chahal, Kuldeep raring to go against England)
The two-match T20I rubber will mark the onset of a long summer for the Indian team, with sterner tests against England to follow this short series in Malahide on the outskirts of Dublin. England have just hammered Australia in an ODI series and most of their top players are in sublime form. 
Commenting on the playing conditions in Ireland, Sehwag added: "There will be same conditions in Ireland as India will get in England. The bowlers will get the good swing in Ireland. with the help of these two T20Is, India can build a rhythm before England series."