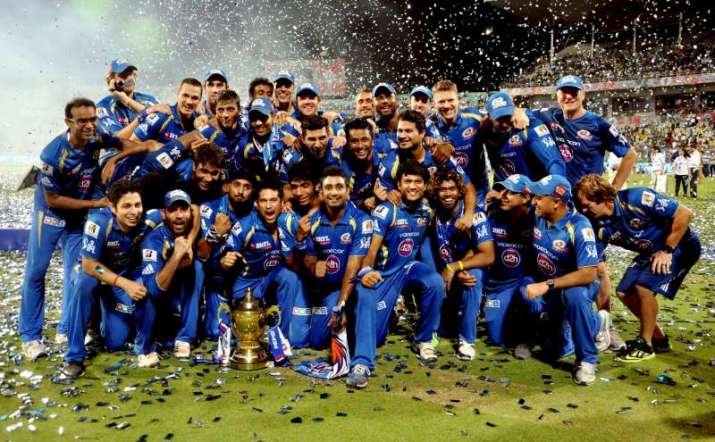 Mumbai Indians, the IPL team led by Rohit Sharma defeated Rising Pune Supergiants and took the prestigious IPL rolling trophy home in the final match of IPL 10. The final match of IPL saw everything from epic-partnerships to spectacular innings. The MI fans were biting their nails, wishing their favourite team to win the finals. 
But parallelly on Twitter, a user by name Cricket Insider already predicted what's going to happen in his 9 tweets. Yes, he predicted the match hands down in a series of just 9 tweets! 
Match predictions are nothing new. But the extreme precision of this user's estimates is stunning and bit too gullible to be accepted. Admit it or not, his predictions are spot on. You can see them for yourself. 
He straight away guessed that whosoever wins the toss, RPS will bowl first. And we all know what happened. 
Check out how the guy unriddled the complete match in just 140 characters.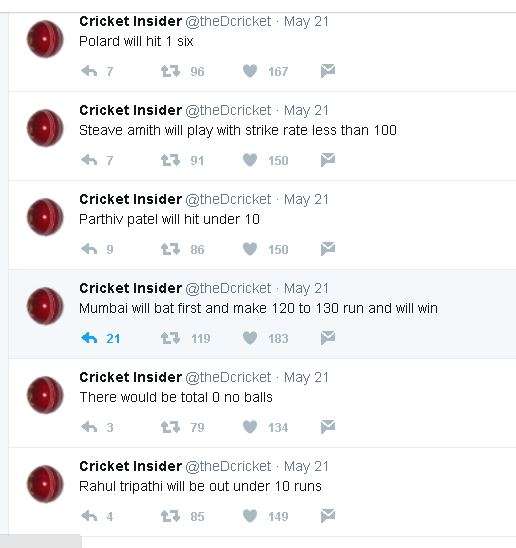 Having witnessed his accuracy in cricket predictions, the sports fanatics asked the Cricket Insider to predict the wins for Champions trophy as well. This is what he replied. 
For the ongoing Bangladesh Vs. New Zealand tri-series ODI, he predicted: 
Let's see how well he predicted the match. We'll have to wait till the match gets over to judge his prediction skills.