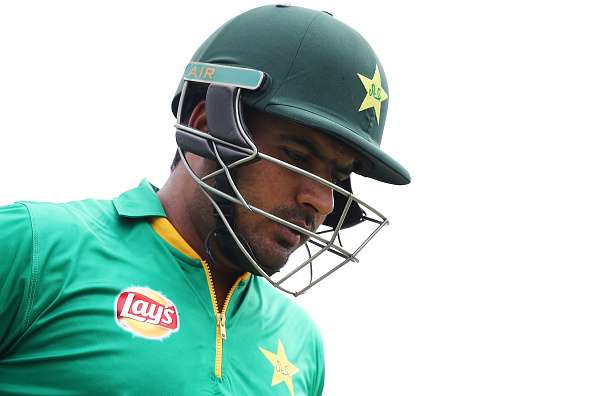 The PCB legal advisor claimed today that the evidence given by the National Crime Agency of the United Kingdom has validated the fixing allegations against Pakistani batsmen Sharjeel Khan and Khalid Latif. An NCA official gave evidence to the three-man anti- corruption tribunal of the Board via video link from London in the Pakistan Super League spot-fixing case.
The PCB has charged Sharjeel and Khalid with breaching several clauses of the anti-corruption code including meeting with bookmakers and agreeing to spot fix in the PSL.
Both players have denied the charges and Khalid s lawyer has said they will file a petition in the Supreme Court against the constitution of the tribunal which is headed by a former judge of the Lahore High Court, Asghar Haider who also worked for the PCB as legal advisor.
The two players were sent back from the PSL on the second day after being suspended under the anti-corruption code by the PCB. The Board later suspended four other players in the case including left-arm pacer, Muhammad Irfan who is serving a 12-month ban after admitting to not reporting approaches by bookmakers, Muhammad Nawaz (who completed a two-month ban last week for the same offense), Shahzaib Hasan and Nasir Jamshed.
"Our case has only become stronger because the statement given by the NCA official only confirms the charges we have made against the two players," Rizvi said.
He said the board had completed its arguments and submitted all its evidence and documents to the tribunal which has been working since April.
But Shaigan Ejaz, the lawyer for Sharjeel, told the media that there was nothing new in the statement made by the NCA official and nothing in it went against his client who was innocent.
He said the board was only delaying and extending the case by filing four applications before the tribunal.
The Lahore High Court intra-court earlier this week dismissed an appeal filed by Khalid against the appointment of Asghar Haider as head of the tribunal.
The PCB lawyers are attaching importance to the statement of the NCA official since the UK s agency also questioned Nasir Jamshed in London after the spot-fixing scandal broke out and released him on bail.
The Board has been trying to get the former Test opener to come to Pakistan and appear before the tribunal which has not happened as yet since Jamshed s lawyer says the NCA is yet to release his passport.