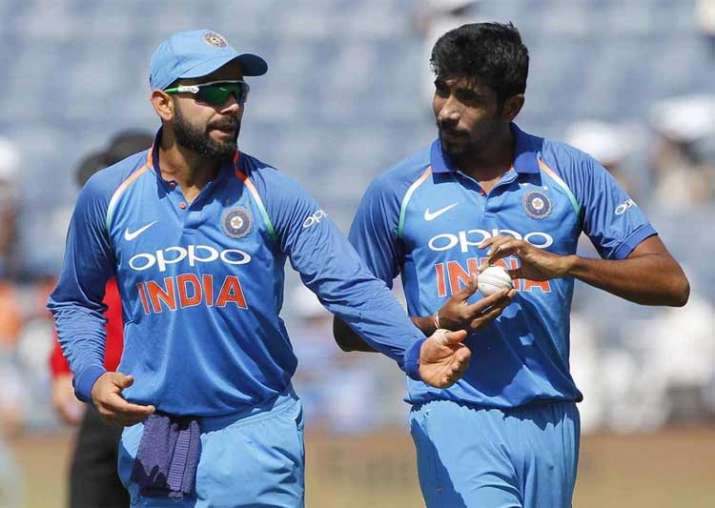 Riding on his impressive performances, India fast bowler Jasprit Bumrah on Tuesday jumped to the number one spot in the latest International Cricket Council's (ICC) T20I rankings while captain Virat Kohli will also head into the three-match T20I series against New Zealand as the top ranked batsman.
Meanwhile, fifth-ranked India could go as high as second if they beat New Zealand in the three-match series beginning in New Delhi on Wednesday. 
Bumrah, who attained a career-best third position in the ODI rankings on Monday, has regained the T20 top spot after Pakistan spinner Imad Wasim slipped one place. 
Kohli also edged AB de Villiers to claim the top ranking in ODIs. 
In the team rankings, India will do Pakistan a huge favour if they defeat New Zealand in the upcoming series, as such a result will see their arch rivals top the standings. 
New Zealand are the top-ranked side in the shortest format with 125 points but Pakistan have closed in to within one point after securing a 3-0 win in the series against Sri Lanka that culminated in Lahore on Sunday. 
India are placed fifth at 116 points and can at best go to second position with a 3-0 win over New Zealand which will take them to 122 points. 
Pakistan will reach the top rank with their tally of 124 points in such a scenario with New Zealand slipping to 114 points and fifth position. 
Even a 2-1 series win for India will be enough for Pakistan to move to the top with New Zealand slipping to 121 points.