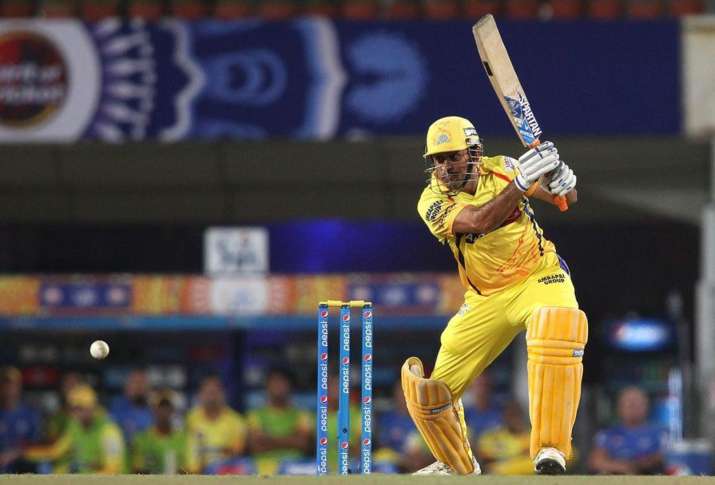 Having led Chennai Super Kings to two title wins each in the Indian Premier League (2010, 2011) and Champions League T20 (2010, 2014), MS Dhoni will be aiming for bulls-eye again as the T20 extravaganza IPL enters its 11th edition, to be held in April this year.
Returning to the league after a gap of two years, due to a match-fixing scandal, CSK aren't nervous as they have their core intact in the camp. Ahead of the IPL 2018 Auction, which is scheduled to take place in Bengaluru on January 27-28, the Chennai-based franchise retained three of their main men in Dhoni, Suresh Raina, and Ravindra Jadeja.
Each side was given a chance to retain up to three players before the auction. Adding to this, a team can use 'Right To Match' card during the auction to retain up to two players.
Had been given them more methods for retention, CSK would have retained the entire squad for the fresh season, without a second thought.
Last week, CSK appointed their long-serving mentor Stephen Fleming as head coach and former India cricketer and local pacer Lakshmipathy Balaji as bowling coach. Dhoni was expressive enough to admit that the key is to get back the core group and form a strong team around it.
"The uphill task starts again. You know, (about) who we will get in the auctions. We'll try to get some of the players who have played for us. But this is the time where we can't get too emotional about the fact because a lot of other franchises want players who have played for CSK," he said as quoted by PTI.
The 36-year-old wicketkeeper-batsman also revealed that the franchise would be aiming to get Ravichandran Ashwin back in the fold in the upcoming IPL Auction. "As I have said it is always a tough call. With Ashwin, you know we had done the same thing in the past. We will definitely go for him (Ashwin) in the auction. Ashwin definitely being a local lad, we want a lot of local players to be part of CSK," Dhoni said.
The trio of Dhoni, Raina, and Jadeja in CSK
Having played 159 IPL matches, Dhoni has scored 3561 runs at a notable strike rate of 136.75. Out of all these matches, Dhoni has played 129 matches for CSK and led them to the IPL final on six occasions. The 2016 and 2017 edition of the IPL saw Dhoni playing for Rising Pune Supergiants, for which he scored 284 and 290 runs in successive seasons.
Raina, on the other hand, has also been a vital part of the CSK family for a decade. In 2016 and 2017, he impressed with leading a fresh franchise Gujarat Lions. So far, the southpaw batsman has scored 4540 runs in 161 IPL matches.
Jadeja has represented Rajasthan Royals, Kochi Tuskers Kerala, and Gujarat Lions besides CSK in the decade-long IPL history. The 29-year-old spinner has 82 wickets under his name in 138 IPL matches with a league-best spell of 5/16. With the willow, he had scored 1732 runs while batting in 109 innings.