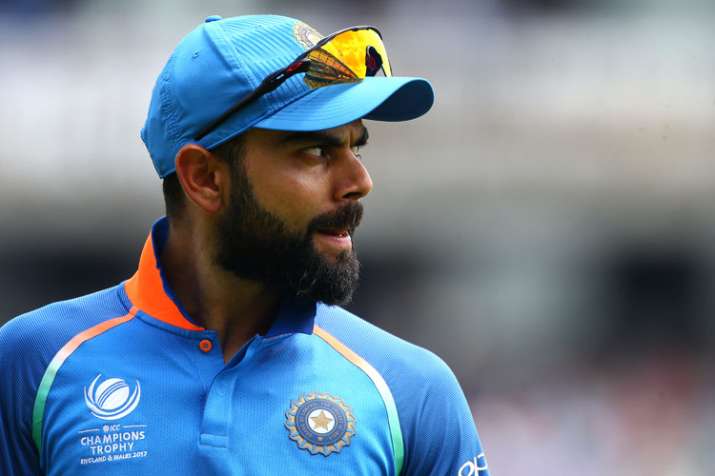 India Captain Virat Kohli on Thursday said he does not want to get rid of his beard as it suits him. Kohli, who is leading the Royal Challengers Bangalore in the ongoing 11th edition of the Indian Premier League, said the beard look suits him. "I really like it. I think it suits me. So I don't want to get rid of it," said the dynamic batsman. (IPL 2018 FULL COVERAGE)
The Indian players have been sporting beards throughout the home season, but Rohit Sharma, Hardik Pandya and Ravindra Jadeja shaved off theirs recently.
Earlier too, Kohli had refused to shave off his beard in response to Jadeja's #breakingthebeard challenge on Instagram.
Posting the picture on Instagram, Kohli had said, "Sorry boys, but I am not ready to break the beard yet. Great job on makeovers though. Kudos." 
To this, his actress wife Anushka Sharma had replied: "You cannot!" 
Kohli also said it is easy to look after the beard because of the availability of specialised oils for it.
"Looking after it is not that difficult because the beard oils have come in and it's very easy. A little bit of beard oil and it's in place," he said.
"When it gets too big and thick then obviously I have to trim it. That is the only thing. But no, I would not get rid of it," he reiterated.
(With PTI inputs)