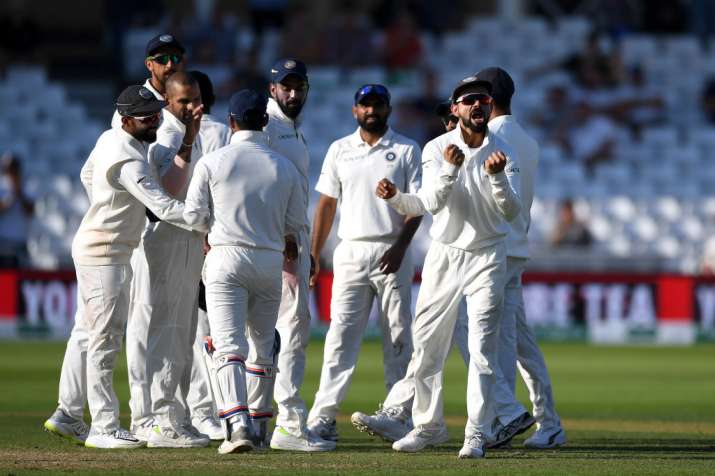 Former India opener Virender Sehwag backed Virat Kohli-led India to trump Australia in Australia in the upcoming series that starts later this month.
India will play three T20Is, four Test matches and three ODIs Down Under from November 21 to January 18 and Sehwag believes that Kohli has the team to do the unthinkable this time around.
So far, no nation from the sub-continent has been able to trump the Aussies Down Under in Test cricket and it has always been a dream for the previous generation of Indian teams to achieve the feat. They have performed exceedingly well on occasions but have failed to overcome the odds and take the glory.
But this time around, Sehwag thinks that India can beat Australia in their backyard especially in Steve Smith and David Warner's absence.
"It was my, Sachin Tendulkar's and VVS Laxman's dream to beat Australia in Australia and till now, it has never come to fruition. But, the current generation of players can go there and beat them because of the batsmen, pacers and spinners we have," Sehwag told IndiaTV during 'Cricket Ki Baat' show.
"This is India's best chance to win in Australia because after this when India tour Australia again in four years, who knows who will play, who won't. So that remains a challenge. But for now, I feel this Australian team is not that powerful and this crop of players can fulfil our dreams.
"The absence of Steve Smith and David Warner gives India a 50 per cent advantage. These are players who score big hundreds and in four-Test series, they will at least score two to three hundreds. So at least that issue of five to six hundreds won't be there as someone new will take their place. So they can be got out and India might know their weaknesses and can get their wickets," he added.
The 40-year-old also backed captain Kohli to do well there because he is the only Indian batsman, who has already scored four hundreds there and enjoys batting there.
"Kohli is the only player who has scored four centuries in Australia. No Indian has scored that many centuries in Australia and that's what differentiates Kohli from others. Whatever tour it is, we always pin our expectations on Kohli. We don't expect as much from other players like Kohli.
"We expect others to score some runs and a hundred or two there but from Kohli, the expectation is that he scores hoards of runs and centuries. And if you enjoy playing in Australia and have scored runs there, you will always enjoy playing there. I have always scored runs there because once you are set, batting gets really easy," said the swashbuckling opener.
The right-hander also opened up on sledging and the rivalry between the two sides so far.
"My first tour of Australia was in 2003 and I still remember that when you get down into the ground, you are welcomed by sledging. People taunt you, talk about your technique, temperament but they never use slangs as the India-Pakistan rivalry has witnessed. But, they sledge you all the time.
"I was sledged about my technique like my feet doesn't move. It is not important for my feet to move. So I used to counter-attack. So we used to say that your feet didn't move so you got out. So this was the type of sledging that happened and everybody accepted. Nobody likes foul language and I don't remember it happening either," Sehwag said.
India will travel to Australia on November 16 and will play their first game of the series on November 21 at the Gabba, when the two sides meet in the first T20I of the three-match series.