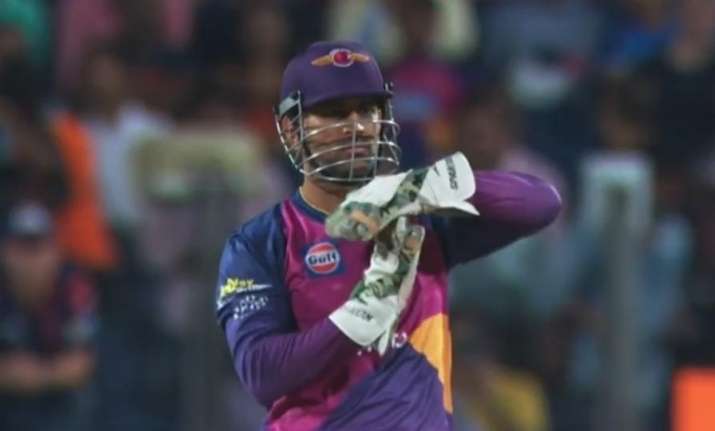 In a quest to make the sport error-free and impartial, the Board of Control for Cricket in India (BCCI) have decided to introduce the DRS (Decision Review System) in the upcoming edition of Indian Premier League (IPL) which starts on April 7. The decision has been taken after plenty of thought as the Indian board had earlier maintained a very hard stand on the use of the referral system. BCCI had held onto their stubborn stance against the referral system, insisting and reiterating that it wasn't foolproof.
"The BCCI was keen to have DRS on board since quite some time but it was only this year we felt we should go ahead with it for the IPL. We have the best of all other systems in place, so why not DRS? Anyway, we have been using it for India's international matches for over a year and a half now," a report in Indian Express quoted a BCCI official.
One of the most lucrative and entertaining cricket leagues in the world - IPL has completed its 10 years and is on its way to embark a new beginning with its 11th edition. The upcoming season of IPL will be the first occasion where the DRS will be put to use. With this, IPL is set to become the second major T20 league to make use of DRS after the Pakistan Super League.
 
It was during England's tour of India in late 2016 when BCCI finally mended their ties and agreed on the use of decision review system in cricket's purest format.
The report further added that in last December the board had shortlisted 10 domestic umpires who will be officiating in IPL for a session on the use of new technology in Vizag. Denis Burns, the ICC umpires' coach and former Australian pacer-turned umpire Paul Reiffel had flown in to brief the umpires about the technology. 
"Indian domestic cricket doesn't use the DRS system till date. As local umpires are being hired for the IPL, the board had called us to be briefed about the system. We were told that the board will be using DRS in IPL and they wanted us to get used to the technology," said one of the domestic umpires who attended the session.