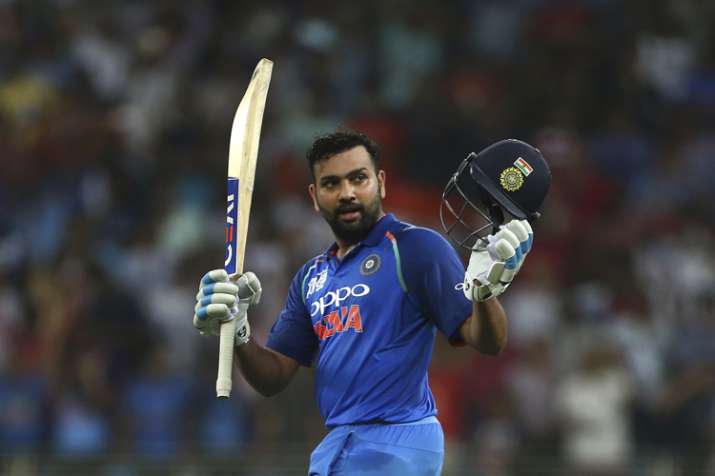 Openers Rohit Sharma and Shikhar Dhawan hit centuries as India thrashed rival Pakistan by nine wickets in the Super Four stage of the Asia Cup on Sunday. India scored 238-1 in 39.3 overs in reply to Pakistan's 237-7.
It was India's largest ODI victory margin in terms of wickets against Pakistan, surpassing its previous best of eight wickets in the group stage of the same tournament and on five other occasions.
Rohit Sharma said after the win: "Challenging conditions, well done to the boys. All of them showed a great amount of character. We spoke about leaving past performances behind and give our best today and that is what happened."
Jasprit Bumrah who bowled his 10 overs for just 29 runs and 2 wickets was the star of the bowling for India and it didn't go unnoticed by the captain.
"I think he's (Bumrah) matured as a bowler now, he understands his bowling and I think he understands what fields he needs to set and gotta keep it tight. Bhuvi also did the same. It was important to keep it tight and the spinners also did the same. When you keep them in control that's the kind of targets you get to chase," said Sharma.
When asked how the injury to star-allrounder Hardik Pandya affected the team and its thought process, Rohit said: "When Hardik got injured, the challenge was to field four spinners and we thought about a few combinations and in these conditions, it is important to bowl spin. The entire bowling unit stuck to their task and hats off to them."
Rohit's 200-plus opening partnership with Shikhar Dhawan was the talk of the town as they flayed the Pakistani bowlers all over the park. Rohit though credits their success to experience and awareness of each other's strengths and weaknesses.
"With Shikhar, I don't need to talk much. We have batted enough to know each other and our roles. We always knew that the new batsman will find it hard to settle and Shikhar and I knew it," added Rohit. 
The Hitman's batting style is loved by millions around the world due to his easy-going approach and effortless shots. Rohit though doesn't think that batting against such a famed bowling attack is as easy as it looks.
"Nothing is easy (talking about the pulls for six). I've really worked hard on those shots. It's important to put pressure on bowlers. They have one of the best bowling attacks. We understand the importance of the new ball," concluded the stand-in captain.