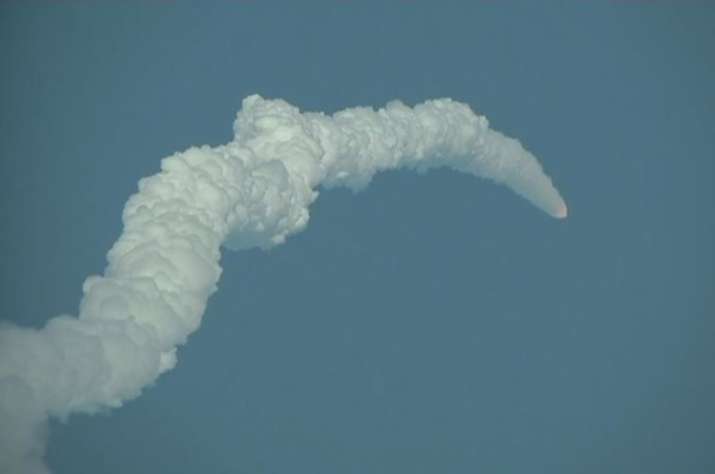 The Indian Space Research Organisation (ISRO) today launched a GSLV rocket carrying strategic communication satellite GSAT-6A into space. The 49.1 metre tall and 415.6-tonne heavy GSLV rocket was launched as per schedule at 4.56pm on Thursday from the second launch pad in Sriharikota.
The GSAT-6A satellite was successfully put into orbit around 17 minutes after the rocket's liftoff.
The 27-hour countdown for today's launch began at 1.56pm on Wednesday and is progressing smoothly, an ISRO official said.
"The real-time systems check operations have been completed," said ISRO said on Wednesday. 
Highlights
Watch: The Launch of ISRO's - GSLV-F08 / GSAT-6A Satellite from SHAR, Sriharikota
05:14 pm: ISRO's GSLV rocket puts strategic communication satellite in its orbit successfully
04:48 pm: More visuals of the launch 
#FLASH: ISRO launches GSLV-F08 carrying the GSAT6A communication satellite from AP's Sriharikota. pic.twitter.com/sTmkDyS6Bi

— ANI (@ANI) March 29, 2018
04:56 pm: GSLV carrying GSAT-Â launched successfully
04:53 pm: Weather (ground winds) conditional for a smooth lift-off. Launch at 4.56 pm from Sriharikota space station.
04:23 pm: ISRO to launch GSLV carrying satellite GSAT-6A at 4.56 pm. Broadcast to begin at 4.30 pm.
04:00 pm: According to the ISRO, two improvements -- induction of high thrust Vikas engine and electromechanical actuation system -- have been made in the rocket's second stage this time around. The ISRO said the GSAT-6A was similar to the GSAT-6.
(With inputs from IANS)