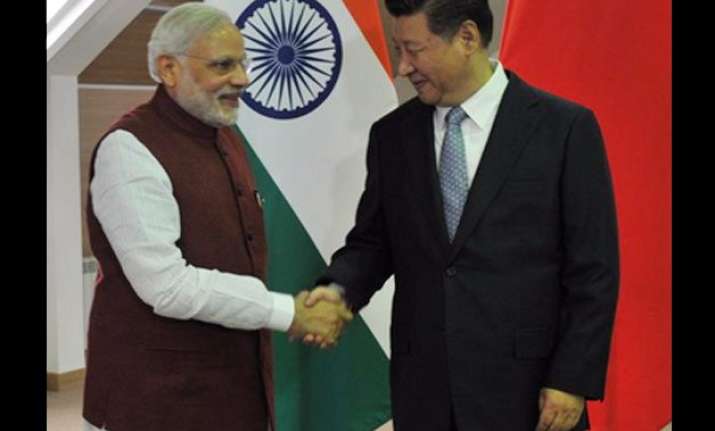 Beijing: Prime Minister Narendra Modi today said he had a "comprehensive" meeting with Chinese President Xi Jinping and both of them are "strongly committed" to take bilateral ties to "new heights", a day after raising strong concerns over China's move to block action against Pakistan over Mumbai attack mastermind Zaki-ur-Rehman Lakhvi's release.  
"I met President Xi Jinping once again, this time in Ufa, Russia where we both are attending the BRICS and SCO Summit," Modi said in his post on the Chinese social media Weibo, akin to Twitter in China, where he had thousands of followers ever since he opened his account ahead of his visit here in May.
The two leaders met last night on the sidelines of the BRICS and Shanghai Cooperation Organisation summits in Ufa.  "Our meeting was very comprehensive and several issues were discussed, both about India-China ties and global affairs. Both of us are strongly committed to taking India-China ties to new heights and increasing our economic, cultural and people-to-people relations," Modi said.
During his meeting with XI, Modi yesterday "strongly" and "clearly" conveyed concerns to him over China blocking a proposal for action by the UN against Pakistan on the release of jailed Mumbai attack mastermind Zaki-ur-Rehman Lakhvi.  The two sides felt that the issue should be discussed further at the level of officials.
He also voiced concerns over the USD 46 billion economic corridor that China is building with Pakistan as it crosses Pakistan-occupied Kashmir, which India considers its part.
"Friends, I am in Ufa along with several world leaders. I am confident the BRICS & SCO Summits will be very productive and the outcomes will benefit the entire world," he said.