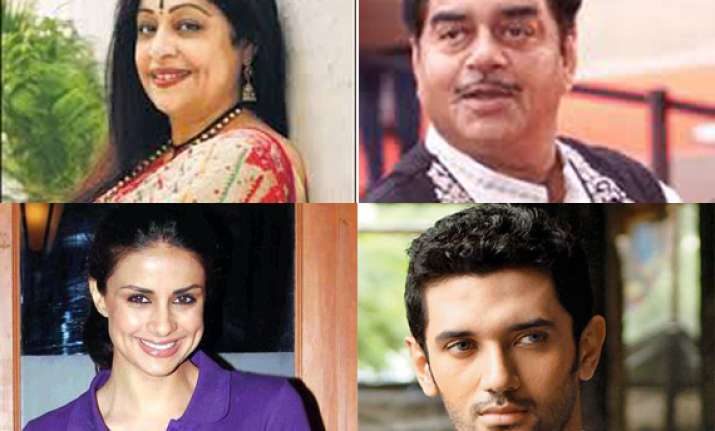 New Delhi: From old-timers like Shatrughan Sinha, Raj Babbar and Hema Malini to new entrants—Kirron Kher, Gul Panag, Moon Moon Sen, Pawan Kalyan and Innocent— several stars have jumped into electoral politics this time to try their luck, adding glamour to the battle for power.  
Film stars' flirtation with politics is not new but so far it has not been successful in North India as much as in the South.
People in Tamil Nadu and Andhra Pradesh show an unmatched passion for their movie stars and have voted matinee idols like N T Rama Rao and M G Ramachandran to power but in the North big names like Amitabh Bachchan, Rajesh Khanna, Dharmendra and Govinda got into politics with great fanfare but only to leave it halfway.
It is to be seen whether the current lot of celebrities manage to convert their star appeal for a long haul in the heat and dust of politics or fade out as quicky as they came. 
This year, Chandigarh is set for an interesting battle between two celebrities—Panag, who is fighting from Aam Admi Party and veteran actress Kirron, a Lok Sabha candidate from Bhartiya Janta Party.