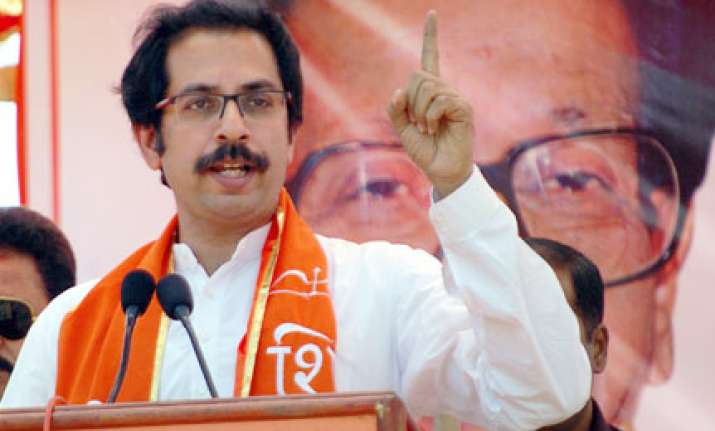 Shiv Sena executive president Uddhav Thackeray on Friday promised  to keep prices of at least five essential commodities stable for five years as was done by the earlier Shiv Sena-BJP government in Maharashtra.
Thackeray was addressing election meeting in Nashik. He alleged that the Congress had failed to control price rise, power shortage had become acute and farmers were committing suicides due to bad crops.
Referring to NCP president Sharad Pawar's allegation that the anti-Enron power project stance of BJP-Shiv Sena alliance had led to electricity shortage, Uddhav Thackeray said Pawar should explain what the DF alliance did during its 10-year reign in the state.
"Congress-NCP alliance could not produce even one MW extra during this period," he said addressing a rally in Bhosri constituency in Pune in support of Sena candidate Sulbha Ubale.
Thackeray also criticised Pawar for dumping Krishna basin irrigation project in Maharashtra, leading to water crisis for farmers in the state.
Congress-NCP has encouraged criminalisation of politics and if the present state of affairs in the state continues unbated, Maharashtra would soon become Bihar in terms of lawlessness, he said.
"This alliance wants to stick to power at any cost without the slightest concern for the welfare of the state", he alleged.  PTI