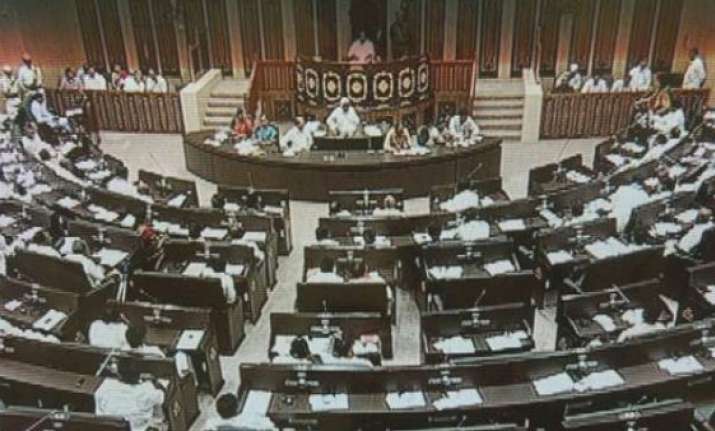 Hyderabad : Ten legislators of the opposition TDP were suspended on Monday from the Telangana assembly for the entire budget session for disrupting the proceedings.
Speaker S. Madhusudana Chary announced the suspension of the Telugu Desam Party (TDP) members after Minister for Legislative Affairs T. Harish Rao moved the resolution.
As soon as the house met for the day, the minister asked the members to apologise for having insulted the national anthem at the governorTelangana Rashtra Samithi 's address to the joint session of the legislature on March 7.
The TDP members, on their part, rushed to the speaker's podium demanding action against the ruling Telangana Rashtra Samithi legislators who allegedly attacked opposition members during the governor's address.
Amid pandemonium, Harish Rao moved the resolution for suspension of the TDP members for the rest of the budget session and it was adopted with a voice vote.
The TDP members later protested their suspension at the assembly entrance.