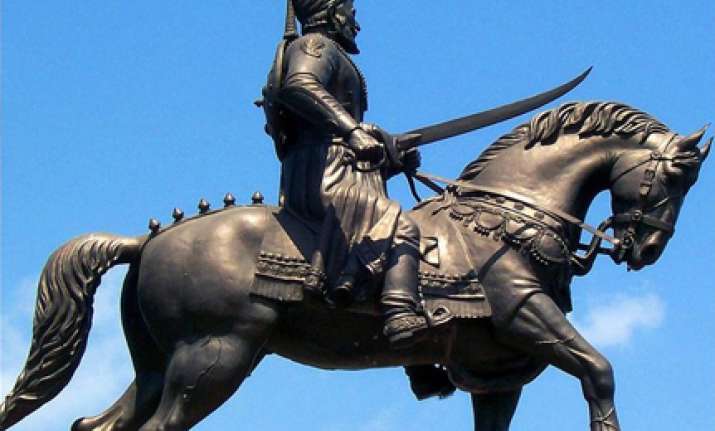 Shiv Sena Chief Bal Thackeray on Sunday in Mumbai described the proposed Rs 350 crore memorial of Chhatrapati Shivaji Maharaj in the Arabian Sea as "stupidity" and an election gimmick.
"This is stupidity. There is no need for it as there is another memorial of Shivaji near Gateway of India," Thackeray said in an interview to his party mouth piece 'Saamana'.
Asked if the memorial was aimed at wooing voters before the October 13 assembly elections, the 83-year-old Sena chief said, "Yes, definitely.
"Like the former Chief Minister Sushilkumar Shinde announced free electricity for farmers on the eve of elections but reneged on the promise. Same thing will happen as far as the proposed Shivaji memorial is concerned."
To a query on squabble between BJP leaders Gopinath Munde and Nitin Gadkari, Thackeray said, "Don't ask me about their relations. Don't enquire from me about the neighbour's wife."
Thackeray expressed confidence that the Sena-BJP alliance would wrest power from the Congress-NCP combine adding that he would address a victory rally after the October 13 Assembly elections.
He also made it clear that the reins of Shiv Sena will pass on to his son Uddhav.
"The remote control would remain with me and after me it will pass on to Uddhav," he said.
Thackeray also described RSS Chief Mohan Bhagwat as a "good person", saying he would strengthen the RSS which has become weak.
Thackeray, in the interview, also claimed that Motilal Nehru, father of Pandit Jawaharlal Nehru, had written in a book that Maharashtra is a rotten part of India and it should be separated. PTI