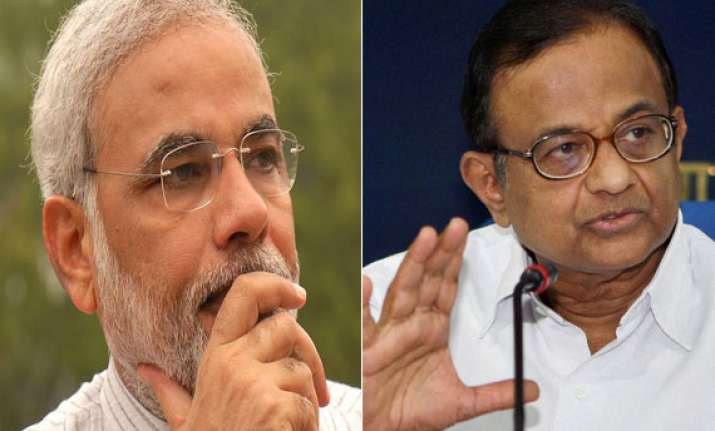 New Delhi: There will be serious consequences if Narendra Modi becomes the Prime Minister, Union Minister P Chidambaram today said, and warned BJP that it too will pay a heavy price for letting Gujarat Chief Minister and his "coterie" "take over" the party.
The Congress leader said BJP is now a shadow political party which has not been able to come out with its Lok Sabha election manifesto though the first round of voting will be tomorrow.
But the BJP was quick to hit back at Chidambaram, with Arun Jaitley saying the Minister's remarks reflect that the Congress is resigned to its defeat and is reeling under "great sense of depression".
Targeting the BJP Prime Ministerial candidate, Chidambaram said, "Modi has taken over the party. He has over taken the party. It is no longer BJP government. It is Modi government. In Hindi the slogan is not 'bha ja pa sarkar', it's 'Modi sarkar'.