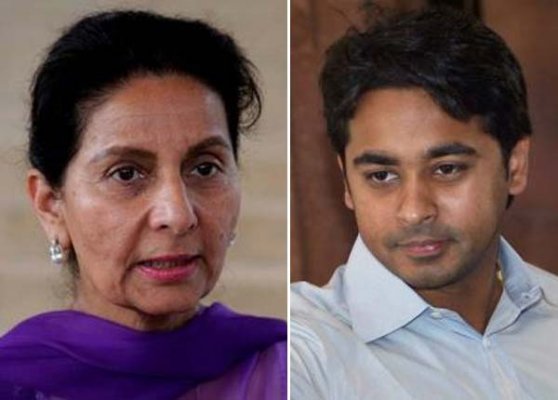 New Delhi: With government all set to reveal the all names of black money account holders, speculation are rife that there are several names belonging to the Congress who may come under the scanner of the commission probing the case.
As per the reports available with the India TV, the list features name of Congress leader Preneet Kaur and Nilesh Rane.
Kaur, former union minister and wife of Amritsar MP Amarinder Singh, had in her affidavit during 2009 general election stated that she doesn't operate any bank account outside the country. She had contested 2009 polls from Patiala Lok Sabha seat and served as Minister of State for External Affairs.
At that time she had assets worth Rs 42,30,43,438 (forty two crore, thirty lakh, forty three thousand and four hundred thirty eight rupee).
In 2014 Lok Sabha polls, as per affidavit filed by the Kaur, she had assets worth Rs 86,35,64,071 (eighty six crore, thirty five lakh, sixty four thousand and seventy one rupee).
Kaur successfully contested the bypoll to the Patiala (Urban) Assembly seat in July 2014.
The reports accessed by India TV further stated that Nilesh Narayan Rane, son of Maharashtra Congress strongman Narayan Rane, has also stashed away black money in foreign banks.
Nilesh, who represented the Ratnagiri-Sindhudurg constituency of Maharashtra in the 15th Lok Sabha, had owned assets worth Rs 3,05,61,862 in 2009 whereas in the recently concluded general election, according to the affidavit which he had filed, the value of assets which he is having stands at Rs 13,68,11,633.
The Narendra Modi government today submitted the names of all Indians who have stashed away money in foreign banks.