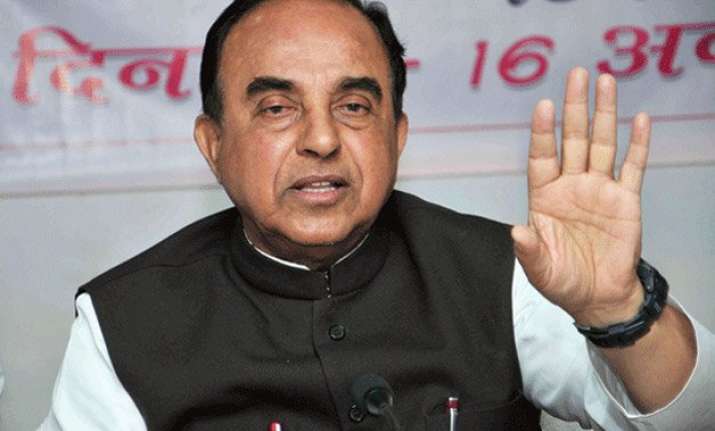 Jodhpur: Bharatiya Janata Party (BJP) leader Subramanian Swamy today asked the Congress to first look within before blaming others.
He was referring to the Congress demand of sacking Rajasthan CM, Vasundhara Raje, who is embroiled in the Lalit Modi controversy.
He said that Congress vice president Rahul Gandhi was caught by Federal Bureau of Investigation officials for holding USD 1.60 lakh and white powder in the US in 2001.
Congress president Sonia Gandhi had then called up then Prime Minister Atal Bihari Vajpayee, he said, adding that it was Vajpayee who rang up then US President George Bush and got Rahul Gandhi released.
He also compared Raje with 'Jhansi ki Rani' and said that she is capable of sailing through any controversy on her own.
"Raje is Jhansi ki Rani, who has the capability to protect herself from any odd and if the need arises, I would help her," he said.
"I know her (Raje). She is capable of protecting herself very well. She does not need the support of any party cadre," he added.
Raje has been facing controversy over her links with fugitive former IPL chief Lalit Modi.