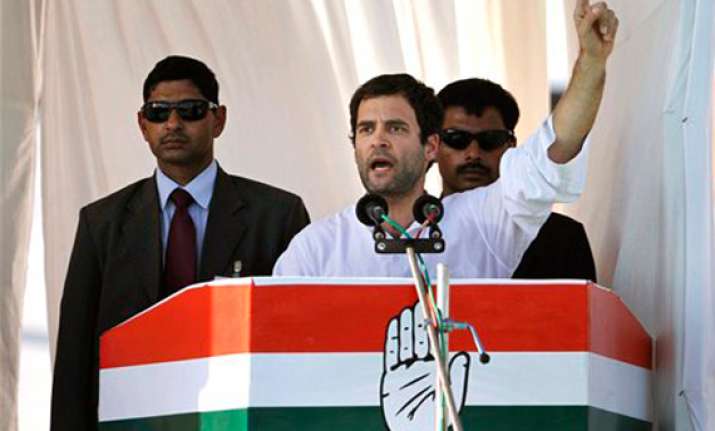 Kohima, Feb 15: AICC vice-president Rahul Gandhi Thursday assured an early solution to the decades old Naga problem which would be 'honourable and acceptable to all sections of the people.
The UPA government at the Centre is sincere towards resolving the Naga political issue. "UPA government will try all avenues to find a settlement of the Naga issue at the earliest so that peace can be ushered in the state for all round development," he told public rallies at Mon and Tuensang.
Lashing out at the Naga Peoples Front(NPF)-led Democratic Alliance of Nagaland(DAN) government for failing to deliver in the last 10 years of its regime, Gandhi said enough funds had been pumped in the state for development but nothing has been done and funds were pocketed by the people in power.
He urged the people to vote for Congress in the February 23 rpt February 23 assembly polls and see the changes it would bring to the people.
The future of the Naga people is bleak due to rampant corruption and bad governance by the DAN government and their present 'pathetic condition' is due to the governance of Chief Minister Neiphiu Rio.
Backward districts need more development, he said and claimed that Rio had developed the backward areas 'only through papers and lip-services'.