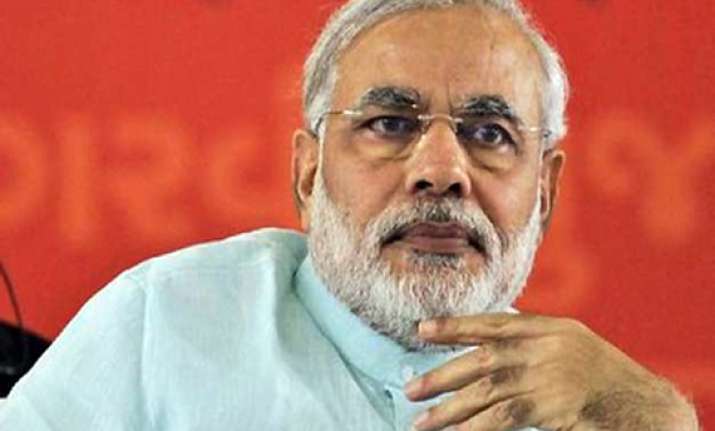 Ahmedabad, Dec 4: Opposition Congress yesterday said there was nothing new in BJP's election manifesto, dubbing it as "anti-poor and anti-middle class" and an attempt to "misguide" the people of Gujarat.
Hours after Chief Minister Narendra Modi released the document, Gujarat Congress spokesperson Manish Doshi said "There is nothing new in BJP's manifesto for the 2012 Assembly polls. It is totally anti-poor and anti-middle class. The promises made in the manifesto are just an effort by the BJP to waylay the people of Gujarat."
He said the ruling party is rattled by the Congress' promise to provide low-cost houses to women in urban areas and plots to people in rural areas if it is voted to power.
Doshi said the saffron party had released a similar manifesto in 2007 and the promises made then still remained unfulfilled.
"BJP promise to provide water in every home rings hollow. People still buy water through tankers and half of Gujarat receives water for only 15 minutes every two days," the Congress leader said.
Regarding doubling electricity generation, Doshi claimed in the last ten years, state power companies have failed to increase generation by even one unit.
"In the last five years, power tariffs have been hiked 44 times," he said.
No special budget has been earmarked for schemes announced earlier and the manifesto was just a poll gimmick aimed at "misleading" the voters, Doshi said, adding promises made in the document will remain largely on paper.
No mention has been made by the BJP on reducing value-added tax (VAT) on petrol, diesel and compressed natural Gas (CNG) so as to provide relief to the common man, he said.
The manifesto lacks a clear policy regarding how the ruling party plans to bring members of minority and Dalit communities into the mainstream, Doshi said.
BJP, in the manifesto, has promised inclusive growth, impetus on agriculture, textile sector and uplift of rural and urban poor, among other things.