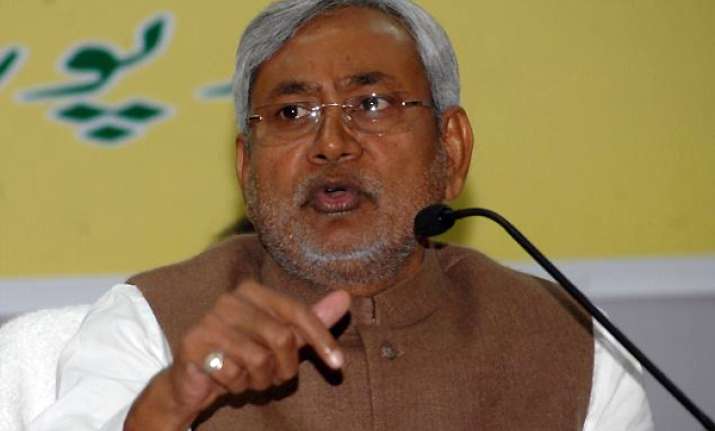 Patna, Dec 19: Apparently drawing parity with West Bengal which was granted Rs 8,750 crore by the Centre under Backward Region Grant Fund, Bihar Chief Minister Nitish Kumar on Sunday again pressed his demand for special category status to the state in view of its economic and industrial backwardness.

"Now that the central government has chosen to provide central assistance as a special plan to West Bengal for development of backward regions, our case for giving special treatment to Bihar because of its economic and industrial backwardness stands all the more justified," Kumar said in a letter to Union Finance Minister Pranab Mukherjee.

"Bihar's per capita income stands at 1/7th of the per capita income of the national capital of Delhi and 1/3rd of the national average... similarly, the per capita gross fixed capital formation through the central investment is 1/10th of the national average," he said.

He said all viable fiscal models should be based on political neutrality for nation building.

"It is the prerogative of the central government to give special dispensation to any state... we have nothing to say if a special package is given to West Bengal, but the way it has sought to justify its move by linking it with the case of Bihar is totally out of context and unjustified," he said.

"Facts should not be distorted to justify any action taken by the central government as dispensation given to Bihar had arisen out of the provisions of the Bihar Reorganization Act and not because of some special package," he said in the letter, a copy of which was released to the press.

The relief to Bihar was entirely a consequence of bifurcation of the state that was robbed of the vital mineral resources and a robust revenue stream, he said.