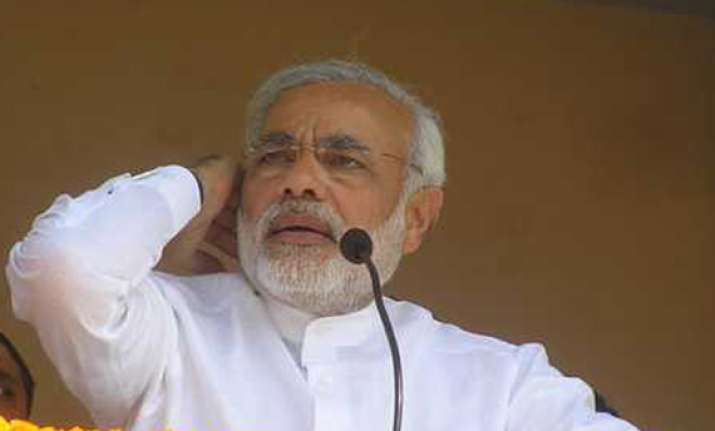 New Delhi, Jun 22: M Venkaiah Naidu, considered a part of Advani camp, has come out openly in support of Narendra Modi's elevation as the chairman of BJP's election campaign committee.
Naidu on Friday asserted that Modi's elevation is final and it's not going to change.
" Our opponents should read the signal clearly. The consensus over Modi is overwhelming in BJP and it should be evident to everyone.
Naidu expressed surprise over the fact that leaders like Nitish Kumar and Sharad Yadav were appreciating certificates from Congress, a party that raises slogans on secularism whenever it is in trouble.
"Persons like Nitish and Sharad who have been part of the anti-Congress movement are in a situation where they are expressing gratitude to the Congress for being labeled secular. This, despite Congress never hesitating from playing the communal card in politics," added Naidu.