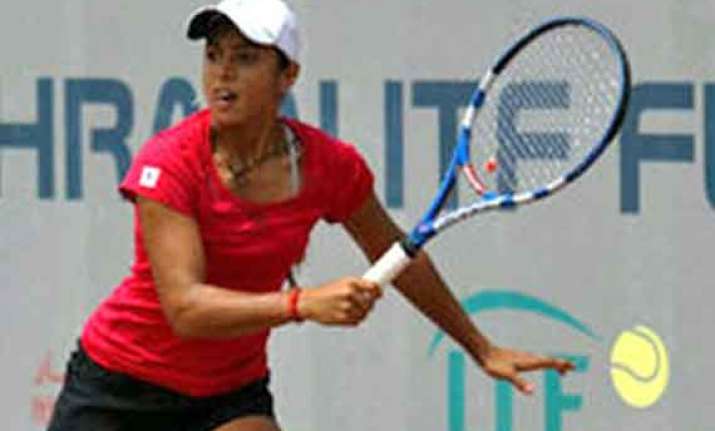 New Delhi: He has promised to treat sportspersons at par with soldiers and much before taking over over as Prime Minister, Narendra Modi showed just how serious he is about that vision when he resolved the travel woes of India's number one singles tennis player, Ankita Raina, in just one meeting.
Modi was still the Chief Minister of Gujarat when Ankita approached the state's sports authority last year for help.
The budding player competed in just 11 competitions outside the country in the whole of 2013 due to financial constraints. But thanks to Modi's intervention, she has already travelled for seven tournaments abroad in a mere five months this season.
"His reassurance to me was 'you play, we will take care of the rest'," Ankita recollected in an interview to PTI just before catching a flight to Uzbekistan to compete in her eighth event abroad this season.
It was a chance meeting but Ankita cannot forget how promptly Modi reacted when she approached him with her travel worries. After the meeting with Modi, the youngster was immediately made beneficiary of the state government scheme, Shaktidhoot Yojna.