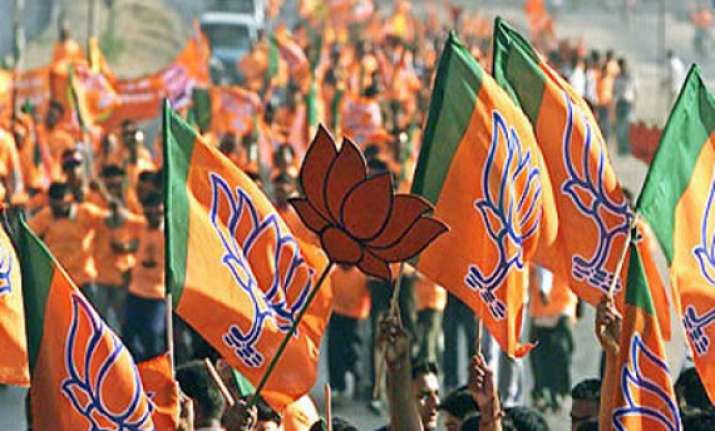 New Delhi: Narendra Modi today stormed to power at the Centre giving BJP its highest-ever tally in the Lok Sabha elections, securing for the party a majority on its own and in the process handing out the worst-ever defeat to Congress.
BJP has won 115 seats and was leading in 168 others, which will take the party to a total of 283, eight more than the required half-way mark in 543-member House. With its allies, the tally of NDA is expected to go up to 335.  
Congress was virtually decimated as it bagged only 18 seats and was leading in 27 others. Party president Sonia Gandhi and Vice President Rahul Gandhi accepted responsibility for the defeat.
Riding the Modi wave, BJP has come a long way from a party of two Lok Sabha members in 1984. Even at the height of the popularity of Atal Bihari Vajpayee, it could manage to get only 182 in 1998 and 1999, on the back of Ayodhya movement. 
A massive 12 per cent increase in its voteshare in the current elections has propelled the party to new heights while in 2009, it had secured only 116 seats on the basis of 18.8 per cent voteshare.