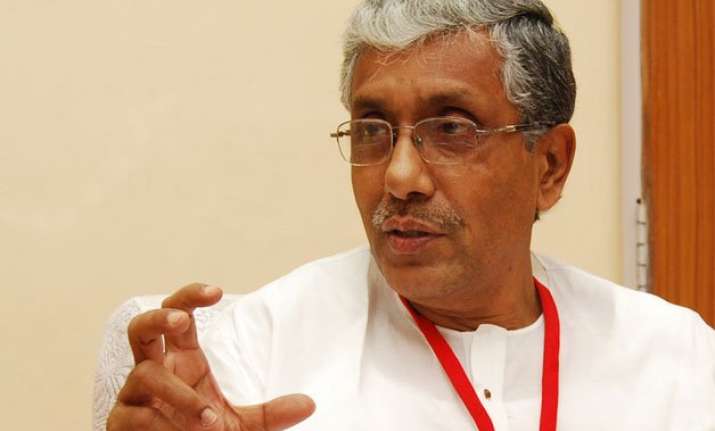 Agartala: Tripura Chief Minister Manik Sarkar today appealed to insurgents to lay down arms, saying peace can pave way for development in the state.  "The tribals and non-tribals have a long tradition of living together in the state peacefully. Peace and tranquillity can pave way for development.  
"I once again appeal to that small section of disgruntled elements who are still holding arms, to come back to normal life," he said during a public meeting at Khumulwung, the headquarters of Tripura Tribal Areas Autonomous District Council (TTAADC), about 25 km from here.  
The meeting was organised by the ruling Left Front to mark its victory in the just-concluded tribal council elections held on May 3. The Left candidates secured all 28 seats of the council.
Sarkar reminded the executives about proper use of the public fund and development of the tribal council, which constitutes two-third of the state's territory and is home to the tribals, who form one-third of the state's 37 lakh population.
At the meeting, Radhacharan Debbarma and Ranjit Debbarma also took oath as Chief Executive Member and Chairman of the tribal council, respectively.
Vowing to make the TTAADC a model tribal council, Radhacharan told reporters it was already the best tribal council of all the 16 such councils in the Northeast region.  
"Our main target is exemplary development in the council area to improve the standard of life of tribals of the state.  Development is possible when peace and tranquillity prevails," he told reporters.
The TTAADC came into being under the sixth schedule of the Constitution in 1984 to safeguard the economic, political and cultural interests of the tribals.