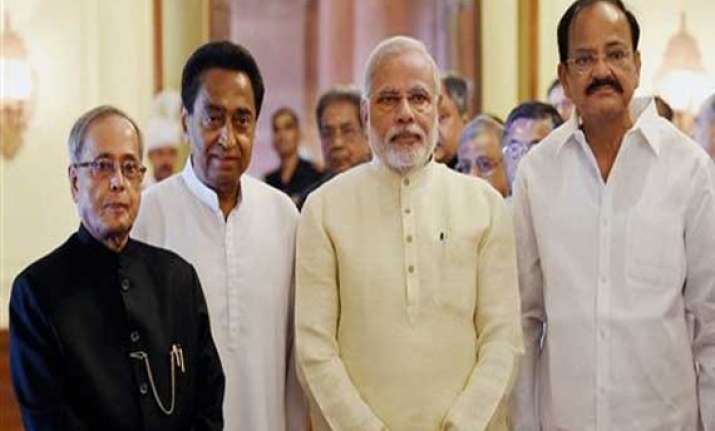 New Delhi: The 16th Lok Sabha got off to a speedy start today creating a record of sorts with 510 of the 539 members, including Prime Minister Narendra Modi and top leaders taking oath on a single day.
This is the first time that so many members have taken oath on a single day.
Attired in spotless white kurta-pyjama, the Prime Minister was the first to take oath amid thumping of desks. He took the oath in Hindi in the name of God and he was followed by BJP veteran L K Advani and Congress President Sonia Gandhi.
Then came the turn of panel of Chairmen—P A Sangma, B S Engti and Arjun Charan Sethi—senior members so that they could sit in the Speaker's chair to conduct proceedings by turn to assist the pro-tem Speaker Kamal Nath.
This was followed by oath-taking by the members of the council of ministers.
The country's unity in diversity was on full display as the House boasting of over 300 first timers, including Modi, saw a festive atmosphere.