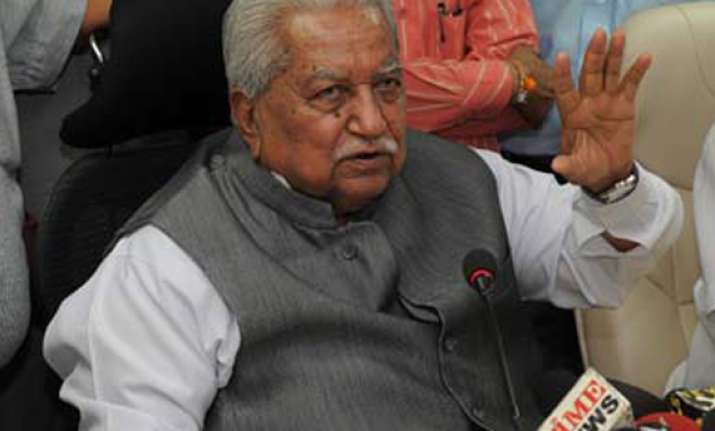 New Delhi, Dec 27: The Congress lost nine seats in the Gujarat assembly polls December due to Keshubhai Patel's Gujarat Parivartan Party (GPP), the party said on Wednesday.
"We lost nine seats due to GPP," Congress general secretary in charge of Gujarat Mohan Prakash told reporters while analysing the state assembly results.
The nine seats where the Congress lost are Mandvi (by 8,506 votes), Bochra (by 6,456 votes) Rajkot (by 11,466 votes), Kotwar (by 6,119 votes), Jamnagar (by 13,000 votes), Kelor (by 7,937 votes), Savarkundla (by 2,384 votes), Gadra (by 10,342 votes and Fatehpura (by 62,264).
While Prakash said the Congress lost these seats due to "election management" by the GPP and the BJP, party sources said money played a role in these constituencies.
Before the results, political watchers had estimated the GPP would dent the BJP's votes.
The Congress could gain only two seats from 59 in 2007 to 61 in a contest which saw both Gujarat Congress chief Arjun Modhwadia and leader of legislative party Shaktisinh Gohil losing the elections.
Prakash attributed the defeats to the delimitation of constituencies and local caste equations.