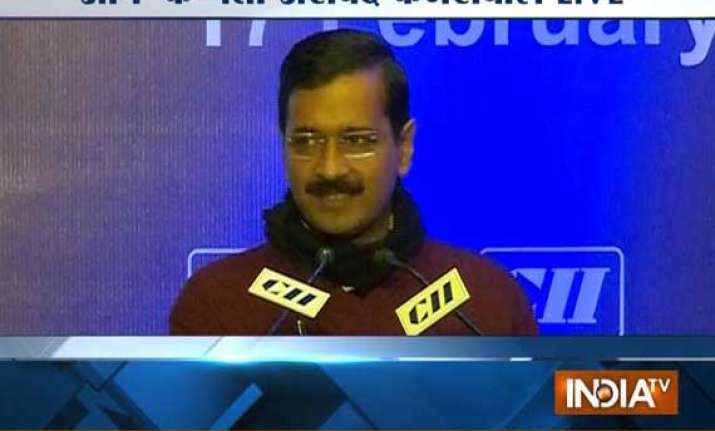 New Delhi: Aam Aadmi Party chief Arvind Kejriwal today unveiled his party's economic vision before the captains of industry saying that it was not for state-controlled economy, and wanted private sector to flourish in a corruption-proof scenario.
Speaking at Confederation of Indian Industry here, Kejriwal said, his party disowned senior leader Prashant Bhushan's call for state control in several sectors of economy.
The former Delh chief minister however said, privatization should not be bandied about as ideology, or religion.
"If the government is corrupt, no amount of privatization will help. If people in government loot, those in private sector will also resort to loot. Only if the government is sincere and honest, the private sector will follow the rules of the game", said Kejriwal.
The AAP chief said, corruption can be eradicated only if a tough message goes down the line that corruption will no longer be tolerated.
"During the 59 days of our rule, there was 20 to 30 per cent decline in corruption in Delhi government", Kejriwal claimed.