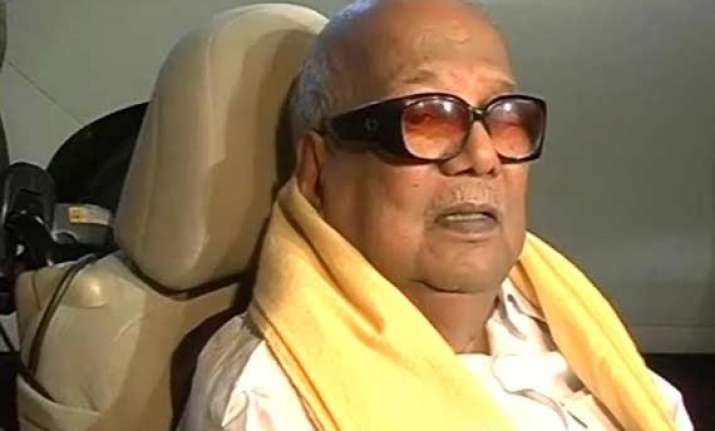 Chennai: Former Chief Minister M Karunanidhi today stormed out of Tamil Nadu assembly complaining that there was no special seating arrangement for a disabled person like him in the assembly.
He also accused the state government of deliberately not making the arrangement in order to ensure that he skipped assembly sessions.
"There is no place for disabled like me in the assembly. I am sad they act in a way to ensure that I leave. I have served as an MLA for 50 years. Today I'm unable to serve as an opposition leader. I did not expect this kind of disrespect, said the DMK leader.
Karunanidhi,90, has been using the electrically-powered wheelchair since 2009, when he had spinal surgery.He was elected from Tiruvarur  constituency in 2011 assembly elections.
He left the assembly after signing the attendance register.
Earlier, Tamil Nadu CM Panneerselvam had chided Karunanidhi for not attending assembly sessions whenever his party was in opposition.
"Karunanidhi thinks he should come as a Chief Minister whenever he enters the Assembly. That's why when DMK was the Principal opposition, he never considered himself as Opposition leader or even as a member," Panneerselvam had said.