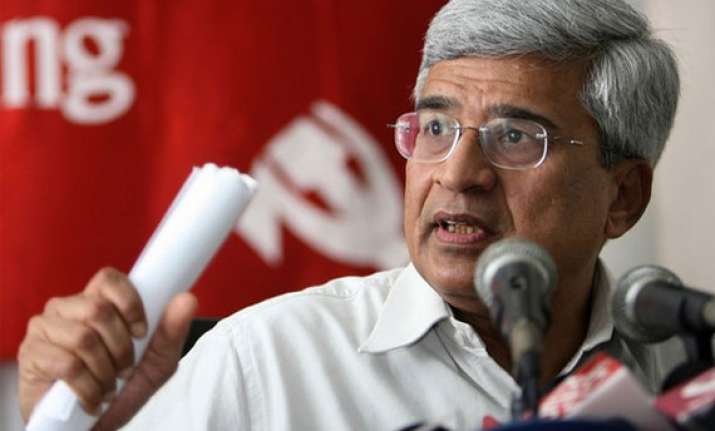 Kanyakumari (Tamil Nadu), Feb 25: CPI-M general secretary Prakash Karat Sunday launched the southern leg of his party's "Sangharsh Sandesh Jatha" - march for struggle - that will highlight problems faced by the common people, including price rise and corruption.
The Communist Party of India-Marxist (CPI-M) will also send three other jathas - from Kolkata on March 1, Amristar on March 4 and from Mumbai on March 8th. They will all culminate at Delhi's Ramlila grounds with a rally on March 19.
Other smaller jathas will begin from from Assam, Odisha, Gujarat and Himachal Pradesh and will join the main marches.
"The purpose of the jatha is to highlight the problems faced by the people on account of price rise, unemployment, the problems faced by the farmers and the massive corruption. We are the only one to form alternative policies to the present ones being laid out by either the Congress or the BJP," said Karat while launching the jatha.
The southern leg of the 'jatha', led by politburo member S.Ramachandran Pillai, will enter Kerala Monday. It will pass through eight of the state's 14 districts before entering Tamil Nadu again through Palakkad.
"Through this march, the CPI-M will mobilise people to fight for their rights, especially the right to food, right to employment, education, health. Besides, it will ask the people to fight the massive corruption in the country," added Karat.
Altogether, more than 10,000 km will be covered by all the four marches of the CPI-M.
Ten lakh copies of a booklet explaining the aim of the march have been published in various languages for the campaign.