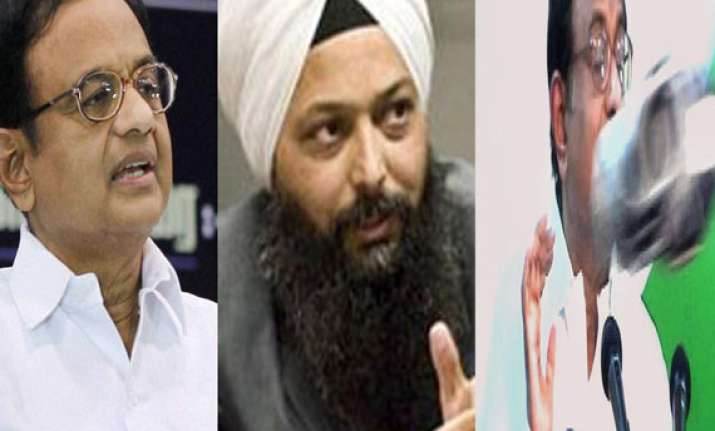 New Delhi: A man, who hurled a shoe at Finance Minister P Chidambaram in 2009, has been chosen by AAP to contest the Lok Sabha elections.
Jarnail Singh is among the 20 candidates announced by Aam Aadmi Party on Sunday.
"I had applied for a ticket from West Delhi, and I was informed about my selection today," Singh told PTI.
In April 2009, Singh, a journalist with a national daily then, had hurled a shoe at Chidambaram, who was then the Home Minister, in protest against his remarks on the clean chit to Congress leaders in the 1984 anti-Sikh riots case.
"He (Chidambaram) had said he was happy that his friends (Sajjan Kumar and Jagdish Tytler) were exonerated. I was unhappy over this because he was the Union Home Minister then, and such words did not suit him.
"So, in a press conference at the AICC office, I asked him about his comments to which he responded that I was using the forum (press conference) for my agenda," Singh said.
Upset over this, Singh hurled a shoe at the minister as a "symbolic protest". "It did not hurt him. It was just a symbolic protest," Singh said.