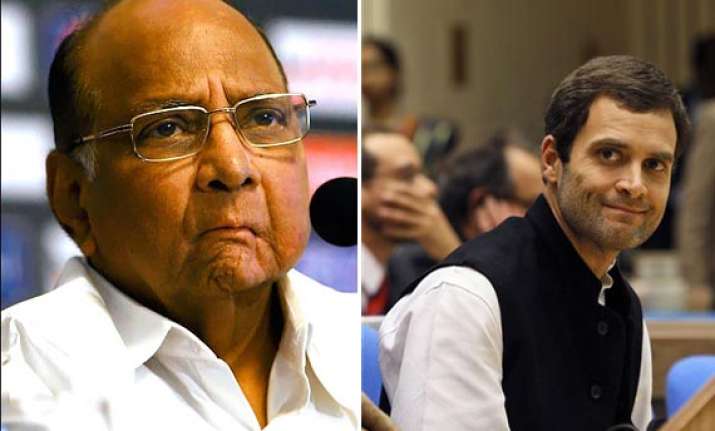 New Delhi:  NCP chief and Union Minister Sharad Pawar has said that he can't work with Rahul Gandhi because there is a huge generation gap between him and Rahul.
Pawar, however, made it clear that he will always stand with Congress and like-minded parties.
Pawar further said that Rahul is yet to prove his mettle.