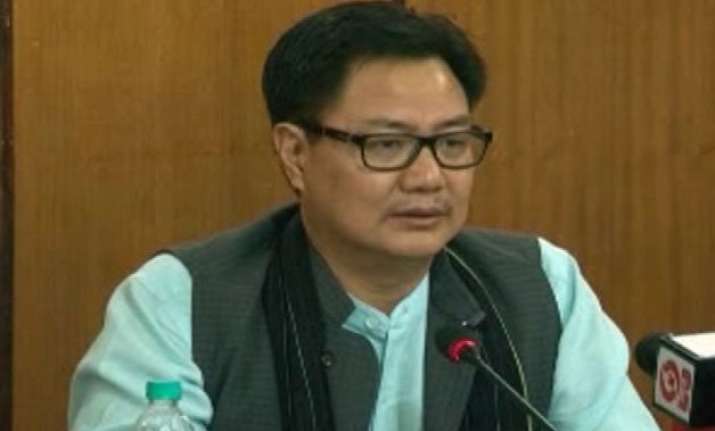 New Delhi: The FCRA registration of Greenpeace India was cancelled for alleged violation of laws, including false declaration about foreign contribution, the Lok Sabha was informed on Wednesday.

Minister of state for home Kiren Rijiju said inspection of accounts and records of Greenpeace India was conducted on the basis of inputs that provisions of Foreign Contribution (Regulation) Act (FCRA) 2010 were being violated.

During the inspection, he said, a number of violations were noticed, including transfer of foreign contribution to other than FCRA-designated bank accounts, under reporting and repeatedly mentioning incorrect amount of foreign contribution received, thus violating Section 33 of the FCRA 2010.

Under Section 33 of FCRA, a person is liable for action if he or she knowingly-(a) gives false intimation under sub-section. (c) of section 9 or section 18; or (b) seeks prior permission or registration by means defraud, false representation or concealment of material fact.

The other violations by the NGO include incurring more than 50 per cent of foreign contribution on administrative expenditure, foreign NGO funding legal costs not only of bail, but also of writ petitions of Indian NGOs and their activists, he said.
"After serving showcause notice and providing reasonable opportunity, registration of Greenpeace India was cancelled on September 2, 2015," Rijiju said in a written reply.

Replying to another question, the minister said registration of 4,138 NGOs was cancelled in July 2012 and those of 10,117 in March 2015 after issuance of showcause notices to such associations and giving them adequate opportunity.
After inspections and scrutiny of accounts for serious violations, 17 cases were referred to CBI and 10 to state police for further investigation and prosecution.

Accounts of 23 NGOs have been frozen and 20 NGOs were prohibited from receiving foreign contribution.

In 2014, penalty amounting to Rs 5.20 crore was imposed on 341 NGOs for late or non-submission of mandatory annual returns and Rs 51.99 lakh on 24 NGOs for receipt and utilisation of foreign contribution without obtaining registration of prior permission under the FCRA, Rijiju added.