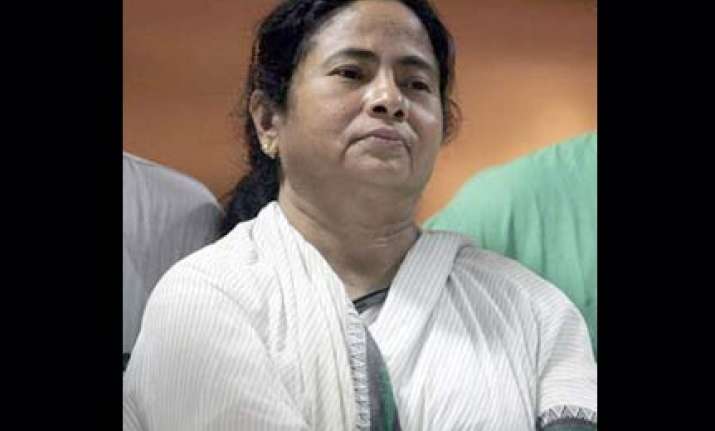 Kolkata: Accusing the West Bengal government of pushing the state to a 'Kashmir-like situation,' Trinamool Congress chief Mamata Banerjee on Monday alleged that the administration was violating constitutional and democratic norms to run its fiat in the state.
"Does (the government) want to create a Kashmir-like situation in West Bengal? It is doing whatever it wants, violating the norms of the Constitution and democracy. It has failed to protect the oppressed people," Banerjee told reporters here.
Alleging that the situation in West Bengal was worse than China during the Tiananmen Square uprising, she said, "What happens in China, which is a dictatorship, can it happen within a democratic set-up?"
She further alleged that Left Front major CPI(M) was trying to throw the country in disarray by carrying "Chinese-style operations."
The state government was buying guns with money meant for tribal development and handing them over to CPI(M) cadres, she charged and claimed it was also killing people and outraging the modesty of women (in Jangalmahal).
Accusing the state government of bringing "disaster" in Lalgarh by allowing a joint operation of state police and CPI(M) in the area, Banerjee said, "I am not saying that the culprits (of the killings) should not be arrested. But to subject common people to torture in the name of search operations is unacceptable."
Referring to reports that CPI(M) had set up camps in Jangalmahal and were stockpiling arms there, she said, "Who has asked (the government) to allow the camps there?"
Trinamool Congress sources claimed the CPI(M) was bringing in outsiders to torture women in Keshpur, Garbeta and Goaltore who attended Banerjee's rally at Lalgarh on August 9.
Kalpana Sinha Mahapatra, one such victim who fled her home in Junsole village and met Banerjee at her residence here, told newsmen that 60 other women from the area had also fled their homes.
The Trinamool Congress has decided to organise a rally at Janpath in Delhi with the tortured women of the Jangalmahal, the party sources said, adding that the date of the rally would be announced later. PTI