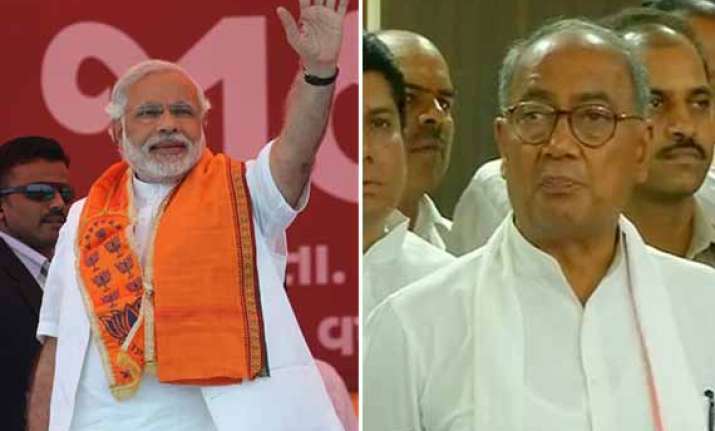 New Delhi: Congress general secretary Digvijaya Singh is missing no opportunity of attacking BJP's prime ministerial candidate Narendra Modi these days.
Digvijaya Singh surprised the journalists today  by attacking Narendra Modi when he was asked to comment on his just revealed love affair.
An aggressive Digvijaya said that he was not a coward like Narendra Modi who had hidden his wife for last 30 years and that he has the courage of conviction to own his relationship publically.