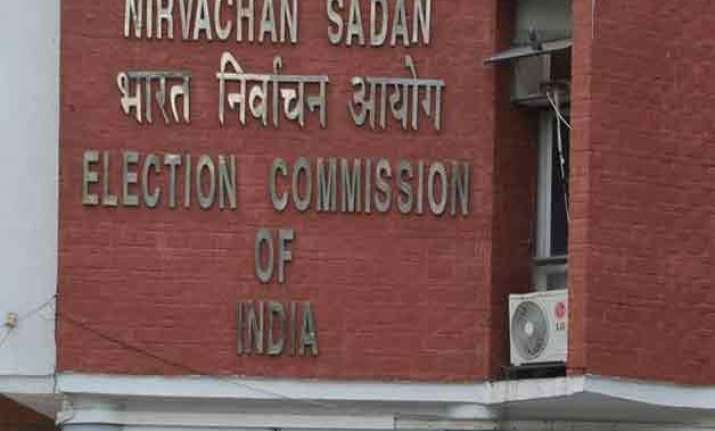 New Delhi: To check the misuse of money, muscle power and liquor during the Assembly polls here, Election Commission has sought the cooperation of the states bordering Delhi in order to ensure that the exercise passes of peacefully.
EC today held a meeting with Delhi Police Commissioner BS Bassi, Chief Secretary DM Spolia and all district electoral officer, DCPs and Joint Commissioners of Police during which strategies were chalked out for checking the inflow of money, liquor and musclemen ahead of the Feb. 7 polls.  
"We are going to ensure that in cooperation with states such as Uttar Pradesh and Haryana, we are able to mount a tight vigil and ensure there is no inflow of liquor, cash and musclemen, which have the potential of vitiating the polls," said a senior EC official. UP and Haryana both share borders with Delhi.
The officer further said that a separate security plan is in place for each district of Delhi which has to be now approved by the observers.
Talking about the law and order situation in the national capital so far in the run up to the polls, the official said that 1,219 non-bailable warrants have been issued by Delhi Police.
Also, since the Model Code of Conduct for Delhi polls came into force, 65,000 bottles of liquor have been seized along with the recovery of cash worth Rs 12,20,000.  As for action under Model Code of Conduct, a total of 142 FIRs, including 60 against AAP, 31 against BJP, 37 against Congress and 12 against BSP, have been registered. Also, 26 unlicensed arms have been seized.
It was also learnt that voters' slips would be distributed between February 1 to 4 by booth-level officers. 
"Till date, 76,874 electors have been included in the ADS list, which will be further revised after distribution of photo voter slips to the electors," said the official.  "Every measure would be taken for ethical voting and to completely eliminate the menace of liquor, money and muscle," said the official.
The official said that around 65 new critical booths have been added to the list of the Chief Electoral Officer over the last Assembly elections. Thus, the number of such booths this time has gone up to 695.
The official said that CCTVs will be installed inside the critical boots and a live watch would be kept through webcasting to deter people from engaging in any nuisance on polling day.
Also, central paramilitary force personnel along with micro observers will be present inside the critical polling stations.
In order to encourage people to come out and vote in large numbers, around 36 'nukkad naataks', or street plays, will be performed by the Asmita theatre group from January 31 to February 6 while an awareness campaign for voters will be carried out on Delhi Metro.