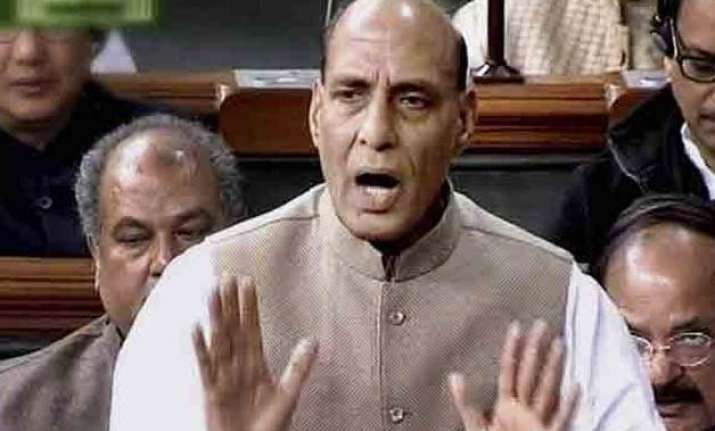 New Delhi: Union Home Minister Rajnath Singh today said in the Lok Sabha that 1993 Mumbai serial blasts accused Dawood Ibrahim is in Pakistan and that India has credible information about his presence there.
Singh said that Dawood is still being protected by the government of Pakistan.
"India has credible information of Dawood Ibrahim being in Pakistan. Pakistan was given all relevant documents on Dawood Ibrahim but they have failed to take action legal against him," he said.
"Will pursue and pressurise Pakistan in tracking Dawood. India will leave no stone unturned to bring him back," he added.
Dawood has a red corner notice (RCN) from Interpol pending against him which means that member countries are required to circulate details, notably his passport number, and inform India if he is detained at airports or elsewhere.
Recently, Islamabad's Interpol division had told their counterparts in New Delhi that information provided by India on the location of Dawood as well as details of passports being used by him does not exist in the immigration records of Pakistan.
The response by Pakistan indicated that it has not put Dawood and his family members on a watchlist which would have resulted in them being detained at ports and airports.