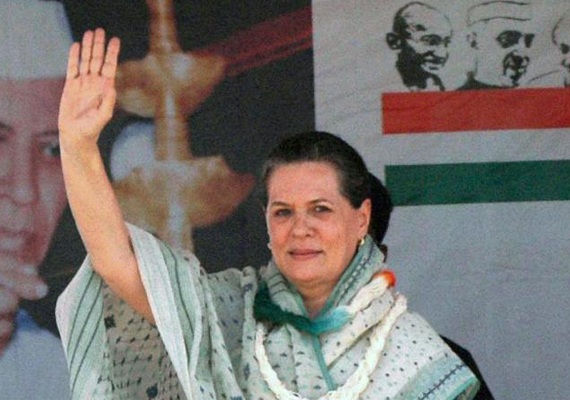 New Delhi, Sep 1: Congress president Sonia Gandhi will be holding consultations with UPA constituents and allies on ways and means to break the deadlock in Parliament over the coal block allocation issue.
An indication to this effect was given Friday by Congress sources who said Gandhi, the UPA chairperson, is most likely to have interaction with constituents of the ruling alliance and outside supporters.
This came after the Congress Core Group met this evening with Prime Minister Manmohan Singh and Gandhi holding deliberations with the party top brass on the strategy after the opposition stuck to their demand for scrapping of coal blocks.
Government has already rejected the demand for cancellation of coal blocks and has trashed the BJP demand for resignation of the Prime Minister in the wake of CAG findings on the issue.
Coal Minister Sri Prakash Jaiswal was also called for the Congress Core Committee meeting and so were Law Minister Salman Khurshid and Telecom Minister Kapil Sibal.  Home Minister Sushilkumar Shinde, who is also the leader of Lok Sabha, was present during the deliberations.
The meeting took place hours after Gandhi held a meeting with senior leaders, including Ahmed Patel, Pawan Kumar Bansal and Shinde as Parliament proceedings were paralysed for the eighth day. The monsoon session of Parliament concluded on September 8.
Samajwadi Party supremo Mulyam Singh Yadav, whose party is a key outside supporter, has demanded an inquiry by a sitting Supreem Court judge into the coal block allocation.
Yesterday, Law Minister Salman Khurshid had steered clear of Mulayam's demand saying that any reponse on the issue could come only from the Congress president.
Yadav today joined hands with the Left parties and TDP to demand the judicial probe and cancellation of licenses failng which they threatened to launch a countrywide
agitation.
They demanded that the Parliament should be allowed to function and to put an end to the "match-fixing" of the Congress and the BJP to disrupt it.
The government and Congress have also been critical of the CAG reports on the coal block allocation issue and the Prime Minister has said the conclusions drawn by it were disputable.