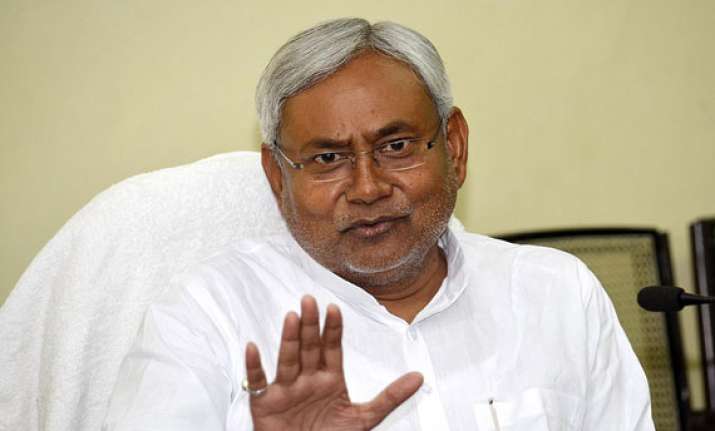 Patna: BJP today hit out at Bihar Chief Minister Nitish Kumar for sharing dais with a murder case accused and said he could not get away by feigning ignorance about the man's background and patting the police for arresting him later.
"It puts the chief minister in bad light when a murder accused not only shares dais with him at an election rally, but also presides over the function and makes speech before being arrested by the police soon after," former Deputy Chief Minister Sushil Kumar Modi said in a statement.
Claiming that the accused Javed Khan was arrested under pressure from the media, which knew about Khan's background, the BJP leader criticised the chief minister for making a virtue out of the sordid incident by patting the police for doing its job by arresting the man wanted in connection with the murder a of a property dealer Naushad Khan last year.
Khan was arrested soon after sharing dais with him at an election meeting in Gaya yesterday. The chief minister had subsequently pleaded ignorance about background of that leader and hailed police for arresting him.
"How do I know the background of everybody sharing dais with me during an election rally," he had said yesterday. Khan has been associated with JD-U for the past two years and headed its district minority cell.