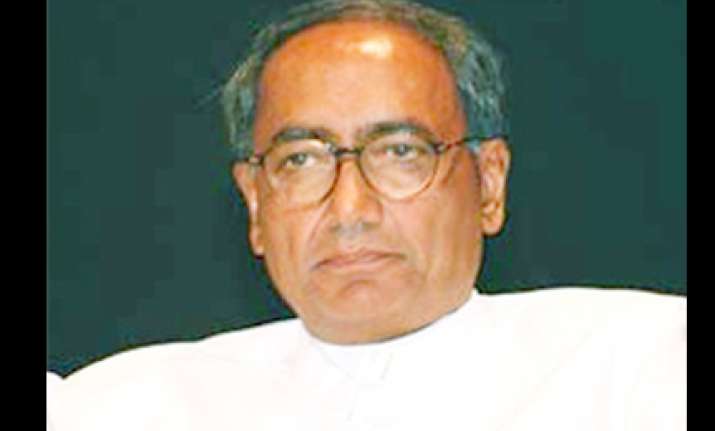 Congress on friday ridiculed BJP's allegation that the EVMs were "manipulated", saying it was looking for a scapegoat following its loss in the assembly elections to the three states. 
"Let me say it, BJP is a bad looser this time," Congress General Secretary Digvijay Singh said in Varanasi.
"The people of the country have vindicated in clear terms this time around that they hate politics of communal passion and violence. 
"This is the reason that BJP and like minded parties have suffered drubbing at the hustings," the party in-charge of the UP affairs said. 
On BJP's raising doubts about the credibility of EVMs and seeking to blame their "manipulation" for the party's poor performance, Singh said "khisiyani billi khamba noche (BJP was looking for a scapegoat). 
Singh said the victory of Congress in Maharashtra, Haryana and Arunachal Pradesh had reaffirmed the faith of the people n the party's ideology and leadership of Sonia Gandhi. 
Earlier, addressing a press conference he claimed the presence of Maharashtra Navnirman Sena (MNS) in Maharashtra made a big dent into the BJP and Shiv Sena's vote bank and also affected the Congress. PTI