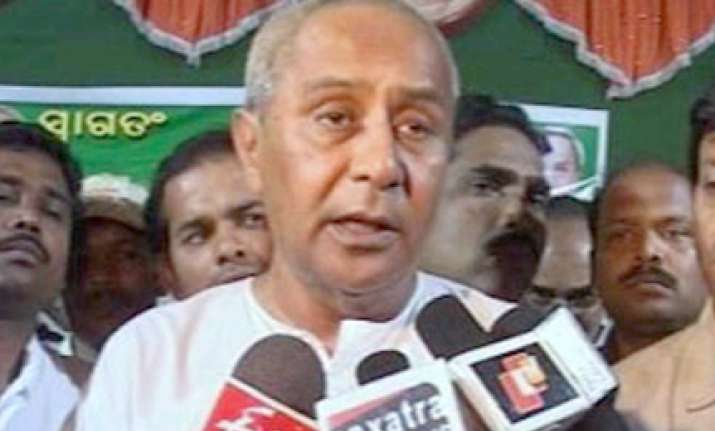 Terming allegation against his government on farmers' suicide and mining scam as "false and baseless", Orissa Chief Minister Naveen Patnaik on Tuesday said the opposition would be given detailed reply in the assembly
"They have been making wild allegations against my government for 10 years. These are false and baseless. They will be given reply in assembly", Patnaik told reporters after the BJD Legislature Party meeting on the eve of the Assembly's winter session.
Stating that the government would raise issues relating to welfare of the people, he said the Centre's "negligence" would also be part of the discussion in the assembly.
Apparently cornered over mining scam, the BJD today held a series of meetings asking its MLAs to remain prepared for opposition attack on floor of the assembly.
 "We have asked the MLAs to remain present in the house and effectively counter opposition charges which are false", said Parliamentary Affairs Minister Raghunath Mohanty.
Prior to Patnaik's meeting with BJD MLAs, party members assembled at the residence of steel and mines minister where they were told on the manner in which to face the opposition.
Party MP Pyari Mohan Mohapatra presided over the MLAs informal meet, sources said adding BJD's 103 members were split into groups to take on opposition in the Assembly.
While one group headed by a senior member would face the opposition on farmer suicide case, another group would look after the mining issues.  The third group would handle allegations relating to student unrest while the chief minister himself would face the house on the issue of Maoist menance, they said. PTI